Each autumn, a parade of horse-drawn carriages, carnival floats and bands process through Munich, Germany to the Theresienwiese. This large open space hosts the famous Oktoberfest, a beer festival that lasts for two wonderful weeks. Germans never refer to it as Oktoberfest; instead they call it the Wiesn. Its convivial beer tents, funfair rides, food stalls and street performers all ensure that everyone has fun. Oktoberfest is canceled again for 2021 due to COVID-19, however, there's still plenty you can do to mark the occasion from home.
Pretend You're At The Hofbräuhaus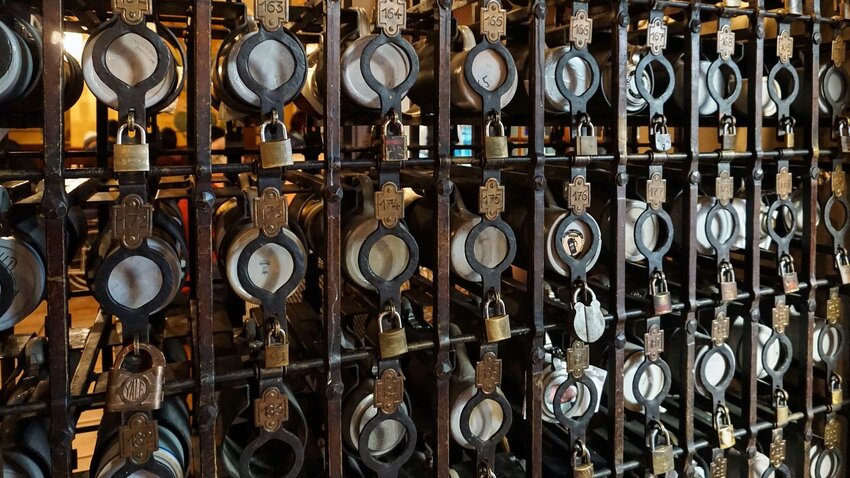 If you celebrate Oktoberfest in Munich, there's a good chance at some point you'll find yourself at the Hofbräufestzelt beer tent in the Wiesn or the permanent beer hall known as the Hofbräuhaus. This historic place dates from 1589 when one of the local dukes, fed up of having to pay through the nose for imported beer, commissioned the construction of a local brewery. It seats 1300, and regular attendees have their own table called a stammtisch, store a beer glass in their own personal locker, and pay for their beer using tokens rather than euros. Seven US cities have their own Hofbräuhaus – Chicago, Cleveland, Columbus, Pittsburgh, St. Louis, Las Vegas (currently closed) and Newport, KY. If none are within reach, order a few commemorative beer steins and set up an eighth branch in your own backyard.
Set The Stage For a Socially-Distanced Party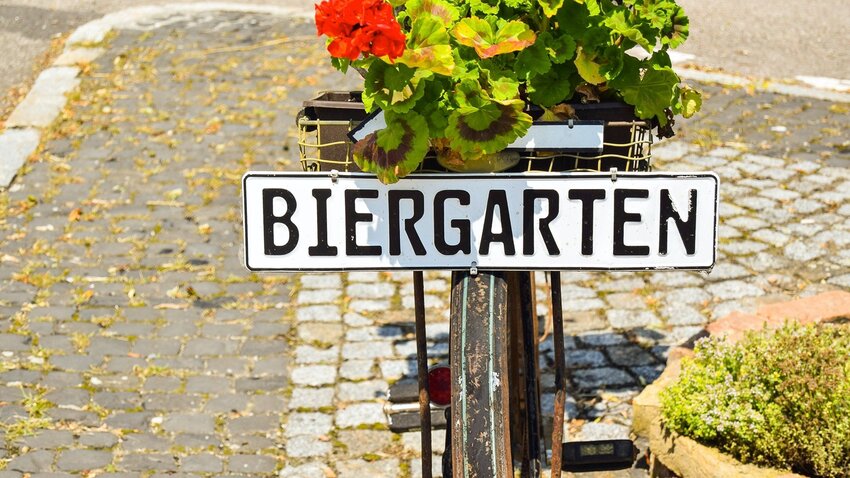 The Oktoberfest tradition of joining strangers at a long table might not be wise in this time of social distancing, but an outdoor gathering of family or close friends in your "pod" can be pulled off with minimal risk. Deck out your own backyard with a homemade "Biergarten" sign and set up a themed photo booth such as this one from Amazon. Cover your table with a tablecloth to match the blue and white diamonds of the Bavarian flag and plenty of festive bunting to match. Inject a bit of fun with these pretzel eyeglasses or a German hat for each of your guests.
Eat Like a German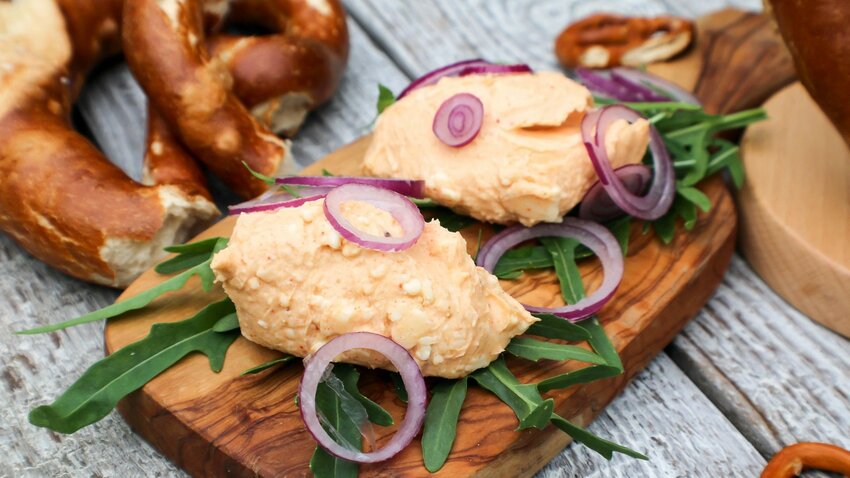 It's perfectly acceptable to take your own food along to many German beer gardens, though that's not the case for the Wiesn tents. If you're recreating Oktoberfest at home, make sure you serve a few traditional foods to accompany the beer. Begin by making a cheese dip called obatzda, which combines some ripe soft cheese with butter and a dash of beer, to serve with some authentic German pretzels known as brez'n.
No Oktoberfest worth its salt would be complete without a few sausages. Bavarians love their weisswurst. Made from minced veal and bacon, purists say they should only be eaten in the morning, but that was because they don't contain preservatives and in the days before refrigeration they would be best eaten as fresh as possible. Other sausages to include are the blutwurst (blood sausage) and bockwurst (made from pork and veal). Try a specialist supplier such as Bavaria Sausage Inc if you can't source them in your local area. Serve your sausages with some yummy homemade käsespätzle (cheese noodles).
Drink the Right Kind of Beer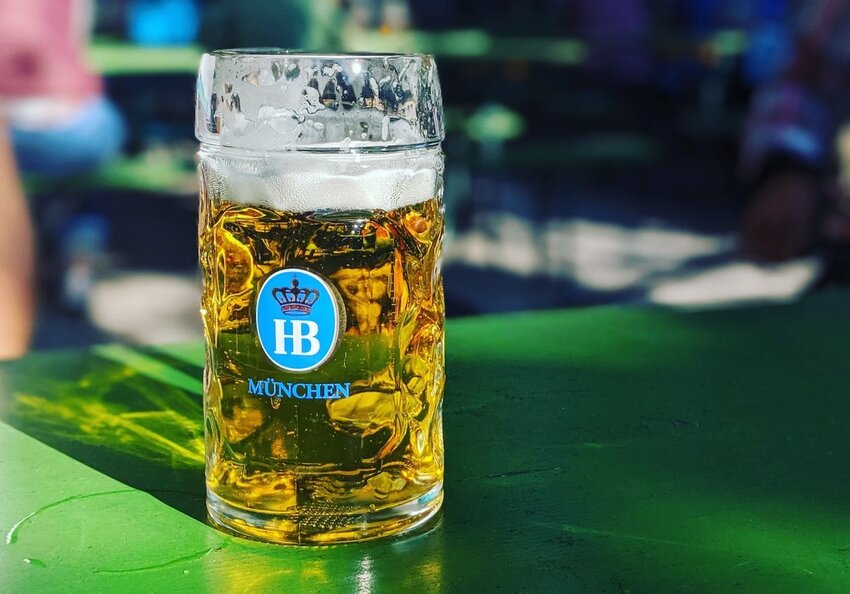 Before the 19th century, by law breweries in Germany had to shut down for the summer months. The last beer brewed before this seasonal closure was known as the Märzen, these days also referred to as Oktoberfestbier, a protected label which tells you it has been made in Munich. To comply with the strict beer purity law, it contains just three ingredients: water, malt and hops. The only breweries that are legally entitled use the Oktoberfest branding are these six: Augustiner, Hacker Pschorr, Löwenbräu, Spatenbräu, Paulaner and Hofbräu. If you're keen to make the most of this opportunity to broaden your German beer horizons, try a Weißbier, Dunkel, and Bockbier, all local favourites. Too strong? Try a refreshing Radler, which is lager mixed with lemonade. BeerMenus has a handy search tool making it simple for you to find a supplier close to home; try Paulaner Oktoberfest or Hofbräu Oktoberfestbier which are available in many parts of the US.
Learn Some German Drinking Songs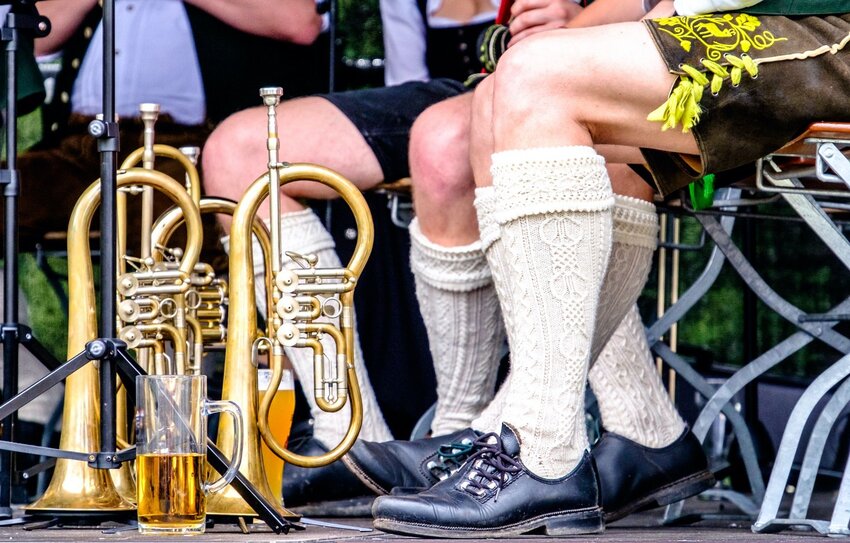 Interestingly, the most played song at the Wiesn comes not from Munich, or even Bavaria, but from Chemnitz in Saxony. Ein Prosit is played often in the beer tents, so visitors quickly become acquainted with the lyrics, "Ein Prosit, ein Prosit, Der Gemütlichkeit" which roughly translates as "a toast, a toast, to good cheer". You'd also soon be familiar with another classic called Hofbräuhaus-Lied, whose chorus is punctuated with the phrase "Eins, zwei, g'suffa!" or "One, two, drink up!" They both feature on the Munich Meistersingers' German Drinking Songs CD; alternatively try a Spotify playlist such as this one curated by Munich's Paulaner Brewery, designed to get you in the mood for an Oktoberfest celebration. Prost!