Deal Alert!
Here's a bonus gift idea that won't break the bank. You know that CD slot in your car? The one that you haven't used in about a decade? You can give it a new job with this $16 magnetic smartphone mount, down from the usual $25. It essentially uses the CD drive as scaffolding to hold up your phone in a perfect position for GPS navigating, and would make for a great stocking stuffer.
iOttie CD Slot Magnetic Smartphone Mount | $16 | Normally $25
No CD slot? There's also a version that clips onto your air vent, and it's also on sale for $17.
iOttie Air Vent Magnetic Smartphone Mount | $17 | Normally $25
---
Ahh, the thrill of the open road. Taking a road trip offers unsurpassed feelings of freedom and adventure, especially for stir-crazy travelers who want to (safely) get out of the house in 2020. In addition to being one of the most exciting ways to see the country, road tripping has become more popular than ever, as travelers scramble for ways to quench their wanderlust during the pandemic. For all of the adventurers itching to get out there, the following gifts will make road travel a breeze.
YETI Road Cooler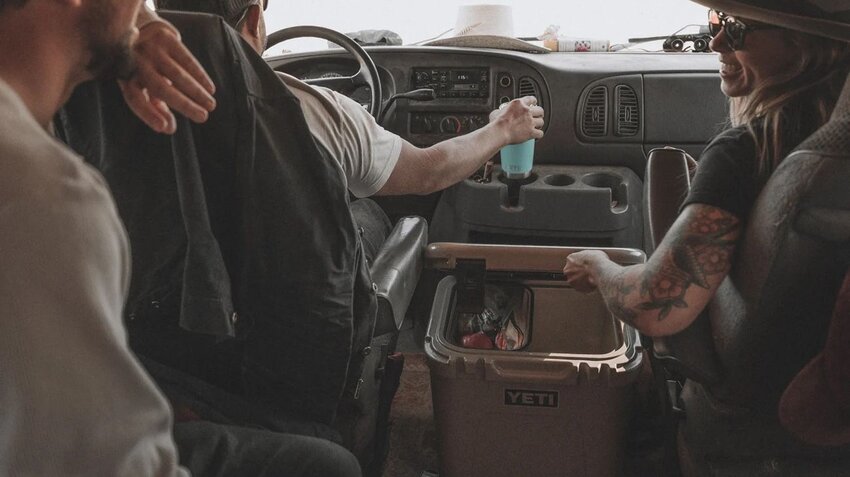 A cooler is arguably one of the most essential items for road travel, and as one of the best brands in the business, YETI's Roadie 24 Cooler is ideal for all kinds of car trips. It's small enough to fit in a backseat but large enough to hold supplies for days on the road. (It also can hold an upright wine bottle if that's important to you.) The hard shell has thick walls and sturdy latches to ensure soft drinks, sandwiches, and snacks stay cold on the road, and the cooler can be pre-chilled in the fridge to guarantee lasting results.
Buy it here: YETI Roadie 24 Cooler | $200
Mobile Pet Travel Bag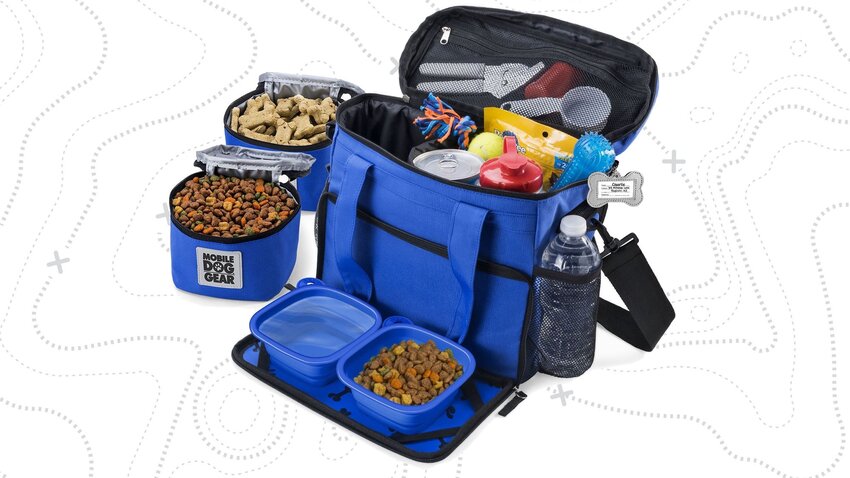 Many animal-loving adventurers prefer car travel since it means they can bring their furry friends along for the ride. For such a person, a Mobile Pet Travel Bag will make it easy to keep their animals happy on the road. The travel tote comes with a placemat, two collapsible rubber bowls, and zipper carriers for food and treats. It also has plenty of storage space for all the added necessities, like toys, medicine, water, and grooming brushes. Best of all, it keeps everything pet-related in one place, which makes it easy to unload the car on a road trip with multiple stops. It's also a lot more hygienic than storing a dirty pet bowl or dog toy in your suitcase next to your toothbrush.
Buy it here: Mobile Dog Gear Week Away Tote Pet Travel Bag | $50
Monthly Travel Memberships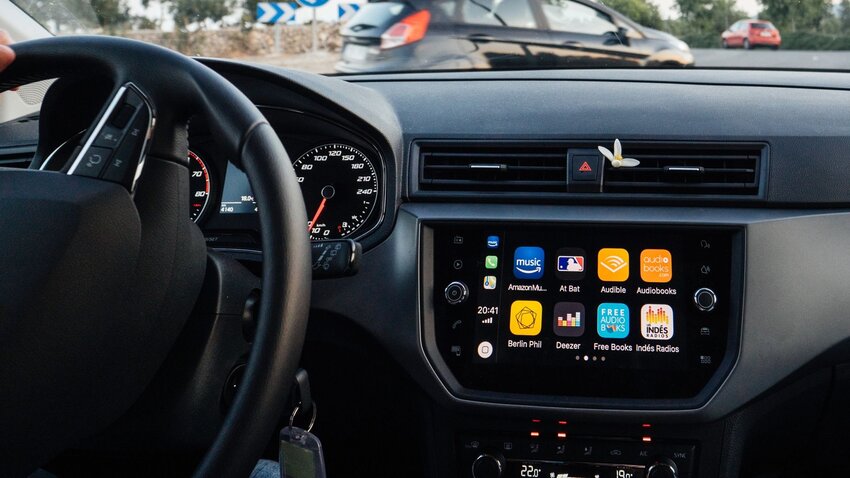 Road trippers are sure to spend a lot of time in the car, which means they need two things: access to roadside assistance and protection from boredom. It may not be the most exciting gift, but a AAA Membership is highly practical and extremely useful. Anyone who's been stranded on the side of the road knows how important it is to have a tow truck just a phone call away. On the other hand, an Audible Membership guarantees miles and miles of entertainment, with access to all of the latest hit audiobooks in the car.  Gift one or both of these memberships, and your favorite road tripper will be set.
Buy it here: AAA Membership | $26/month
Buy it here: Audible Membership | $45/3 months
Outdoor Blanket
Not all who wander all lost — but they do need to stay warm. That's why adventurers need an outdoor blanket, like the Kelty Bestie Blanket, to go with them wherever they go. This versatile travel blanket can be used as an extra layer over a sleeping bag, laid on the grass to watch the stars, and draped on a lap for an evening around the campfire. It's also soft and light and can be squeezed into a stuff sack for easy transport by car or on foot. Outdoorsy travelers will especially appreciate having this durable blanket to keep them warm and cozy when they're away from home.
Buy it here: Kelty Bestie Blanket | $25
USB Car Charger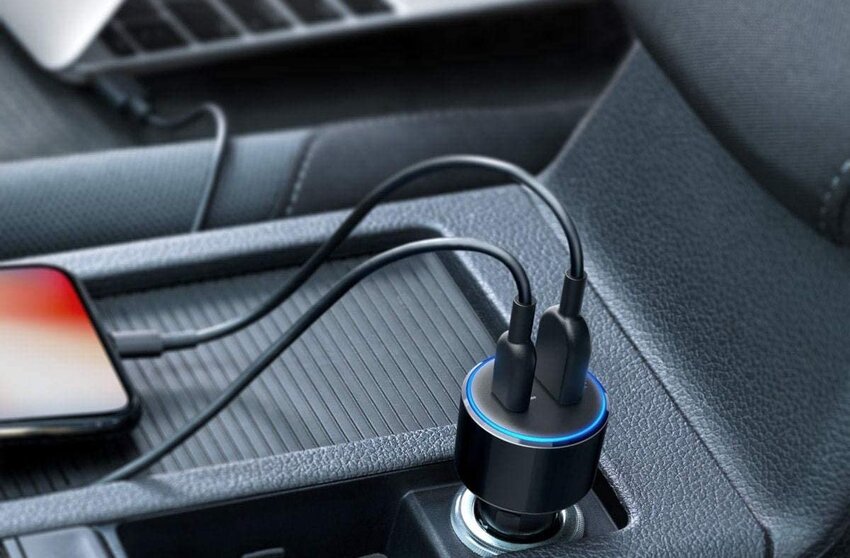 Some people road trip as a way to vacation, while others road trip as a way of life. When it comes to the latter, these adventurers still need to make a living. That's when a powerful USB car charger, like this one from Anker, is essential for digital nomads. The tiny, two-port charger makes it easy to convert a car into a home office with outputs up to nearly 50 watts across its two ports, allowing you to charge a smartphone at full speed while simultaneously juicing up a laptop while you're on the go.
Buy it here: USB-C Car Charger | $33
Road Trip Journal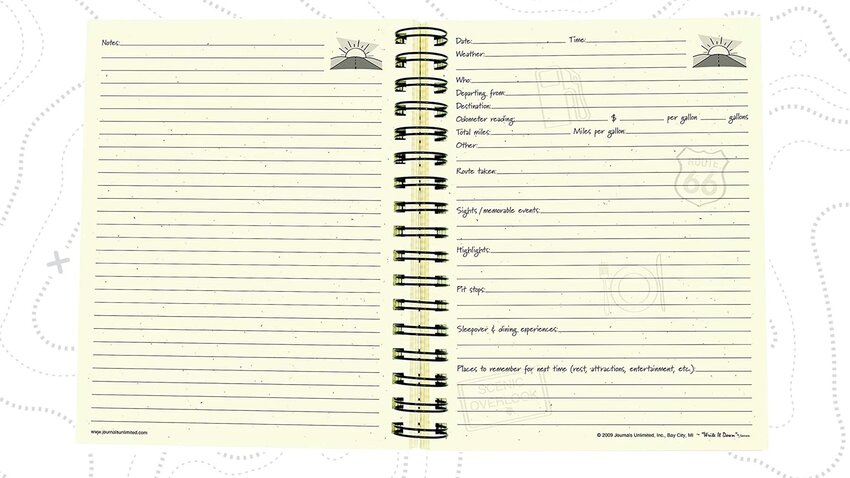 A Road Trip Journal is perfect for someone who loves life on the road. The wire-bound book allows road travelers to document every excursion, so the trip doesn't end up being a blur. Each dated page has writing prompts for users to record details such as odometer readings, mileage, pit stops, memorable sites, and dining/sleeping experiences. The opposite page is lined for road trippers to journal about their adventures at their leisure. Whether someone is driving cross country or committed to #vanlife, this thoughtful gift is ideal for the wandering writer.
Buy it here: Adventure: My Road Trip Journal | $20
Travel Coffee Maker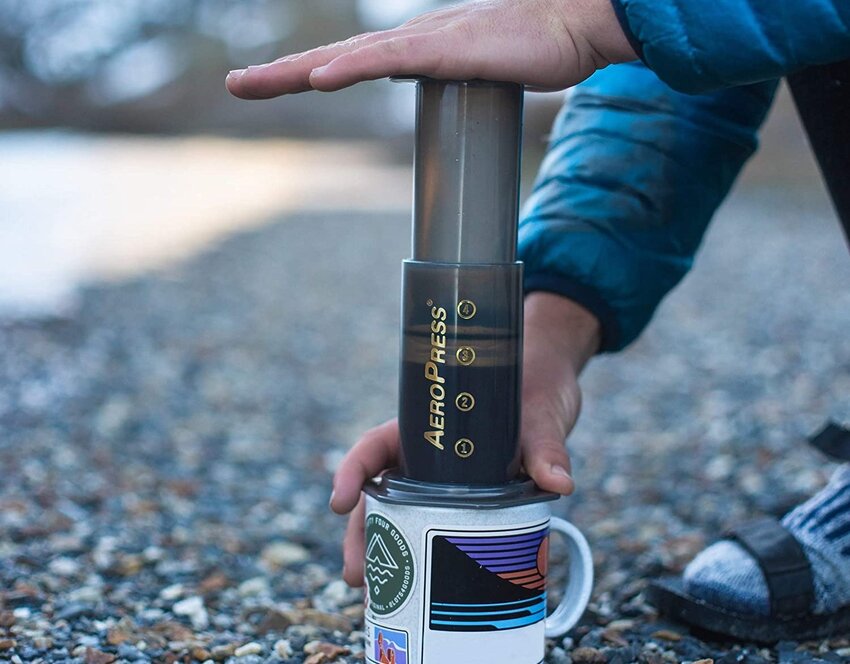 Since friends don't let friends drink gas station coffee, the best way to get a good cup of joe on the road is to make your own. As an ex-barista, I can highly endorse the Aeropress Coffee Maker, which can brew the perfect cup of coffee anywhere you can access hot water. The Aeropress also has two major advantages over a french press: it's lightweight, which means it travels well, and the clean-up is simple and unfussy. Since it only takes a couple of minutes to brew a cup of coffee, the Aeropress is an easy solution to getting a quick caffeine fix on the road.
Buy it here: Aeropress Coffee Maker | $40
Inspirational Scenic Drive Book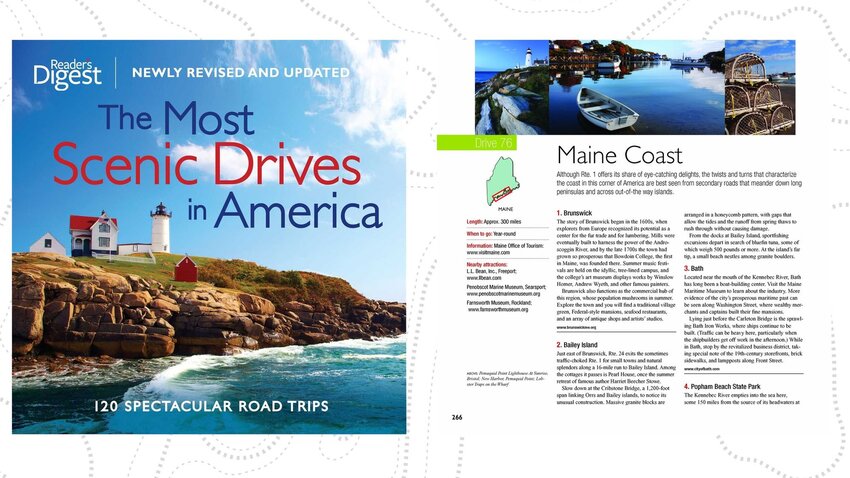 Road trippers live for exploration, which means they're always looking for new places to go. For such a person, The Most Scenic Drives in America from Reader's Digest will give them all the inspiration they need to plan their next road trip. The book is divided by U.S. Regions (Western States, Rocky Mountain States, Central States, Eastern States, and Hawaii/Alaska) and goes into detail regarding each area's most beautiful roadways. Accompanied by glossy photos and detailed maps, this book will surely become a well-worn guide for the perpetual wanderer.
Buy it here: The Most Scenic Drives in America | $29
Road Trip Candle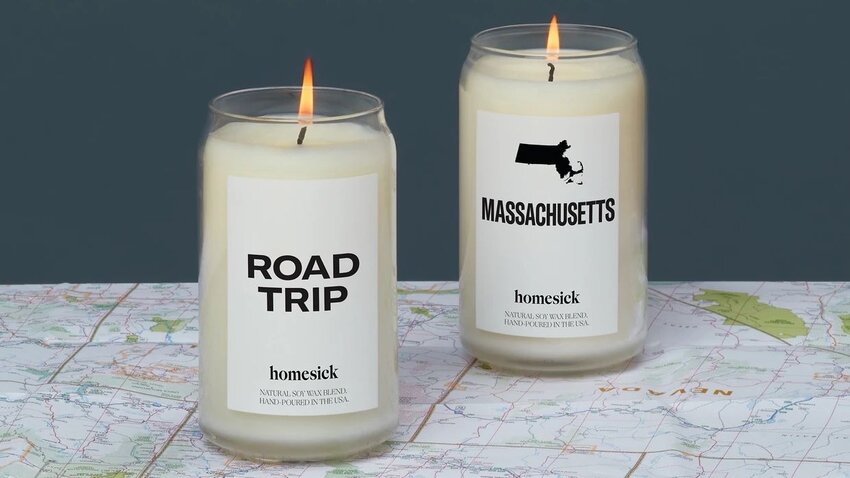 Road warriors love the feel of the open road and the sense of freedom that accompanies it. But for the rambler who is stuck is home, lighting a Road Trip Candle is the next best thing. The soy blend candle includes notes like leather, cedarwood, and fresh air, all of which blend together to conjure up the feeling of driving with the windows down and the music blasting. As one reviewer wrote, "Wow. I don't know how y'all managed to capture the scent of a road trip, but you did. Made me want to make a playlist and hit the road." We can't help but feel the same.
Buy it here: Homesick Road Trip Candle | $34
Top photo by averie woodard/Unsplash