Denver has long beckoned skiers, campers, and hikers with the Rockies at its doorstep — but if you're skipping straight to the mountains, then you're missing out. The city's exploding population in recent years has turned this former railroad town into a buzzy destination for foodies, culture buffs, and nature lovers alike.
Before you answer the call of the Great Outdoors (as you should), you'll find a wealth of options waiting to be explored: a thriving food scene that has long flown under the radar (though it might be time to change that), a growing street art movement, craft breweries on seemingly every corner, trendy boutiques, a highly walkable downtown, and miles of urban trails and parks to soak in the 300 days of sunshine each year.
What you'll quickly realize: one day in Denver is never enough, but this sunrise-to-sunset itinerary will give you a taste of everything the Mile High City has to offer.
Fuel Up For the Day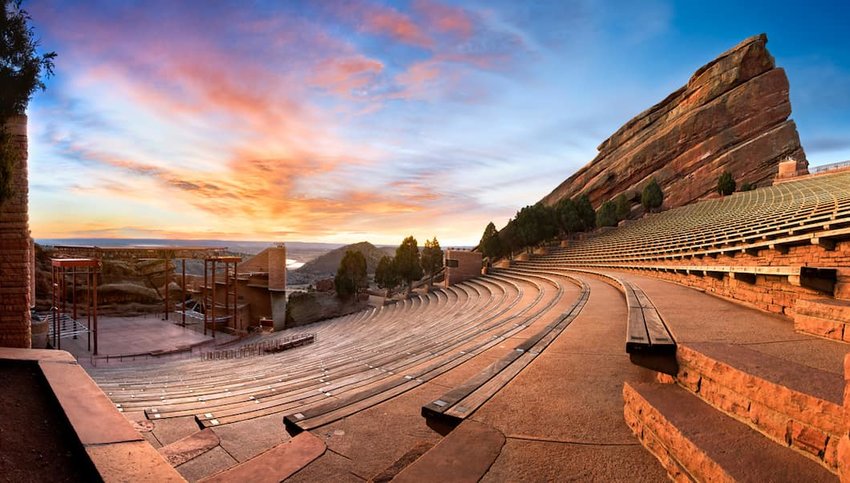 Get up early and make it to Red Rocks Park and Amphitheatre, 10 miles west of downtown, to stand on the stage where some of the world's most famous acts — including The Beatles and Jimi Hendrix — once played. One of the most singular music venues in America, Red Rocks is built right into the surrounding rock that gives it its name. Find a seat in the stands to watch the sunrise — from the top row, you can see all the way to Denver's airport, nearly 40 miles away.
Next, it's time for some fuel. No matter your a.m. cravings, Denver's selection of breakfast joints and coffee houses will satisfy. For a light and healthier breakfast, visit Prosperoats, which serves an array of build-it-yourself breakfast bowls including oatmeal, yogurt, fresh fruit, and protein options in a light and minimalist setting. Denver Biscuit Company cooks up hearty, classic favorites from eggs and bacon to sandwiches and, unsurprisingly, a lot of biscuit-based options. With several locations around the city, the food is consistently delicious, and you can't beat the self-serve coffee — perfect if you can't stand to see the bottom of your mug before getting going. Those in need a strong, specialty brew (and a few tasty bites) should stop in Corvus Coffee Roasters or Weathervane Cafe.
Nostalgic Museums and Shopping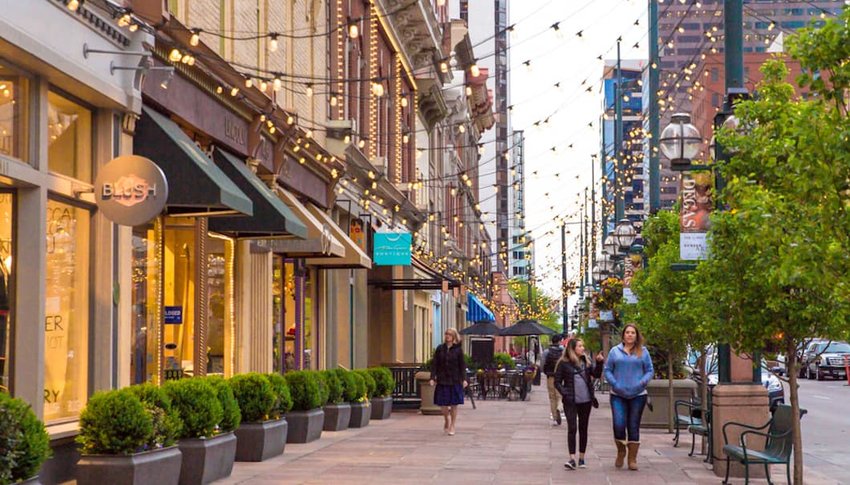 As you ease into the day, make plans to window shop or browse a local favorite, Fifty-two 80s, in the Platt Park neighborhood south of downtown. A thrift store specializing in 80s paraphernalia, this shop may nudge you down a rabbit hole of memories. Need more nostalgia? Head to two of the city's best-known institutions, Twist and Shout in Congress Park for vinyl and The Tattered Cover Bookstore next door for all things literary.
Another favorite shopping pastime for many visitors? Dispensaries. Colorado is one of a growing list of U.S. destinations with legalized recreational consumption of marijuana, so visiting a shop and learning a little about weed certainly isn't out of the question.  
Don't linger too long, though, because you'll want to make time for museums. Two of Denver's more memorable options include the Molly Brown House Museum and the Kirkland Museum of Fine and Decorative Art. Known as "the unsinkable Molly Brown," she was famously a survivor of the Titanic sinking (depicted by Kathy Bates in the blockbuster film) as well as a philanthropist and activist. Admire her wide-ranging collection of art and artifacts on a docent-led tour. Less than a mile way, the Kirkland Museum houses more than 3,500 pieces, ranging rom art nouveau to postmodern works. To find the best from local artists, this is a must-visit.
Try Local Fare
Denver's wide range of international cuisines — from Colombian street food to Filipino favorites like adobo fried chicken — can be sampled at Zeppelin Station, a mixed-used space that features a ground-level food hall in the trendy River North Arts District (RiNo). Also in the neighborhood, Denver Central Market is a local mainstay, set in a converted former warehouse building. The food hall offers an appealing mix of everything from an artisan cheese counter to wood-fired pizzas and pastas, chef-driven salads with local ingredients, and some of the city's best ice cream at High Point Creamery.
Get Outside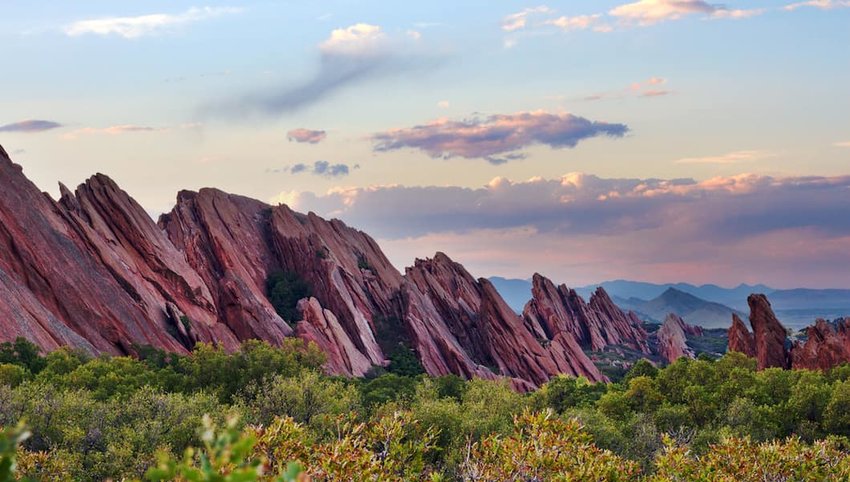 You've fueled up for a reason: No visit to the Mile High City is complete without time spent outdoors. Whether it's skiing, kayaking, or hiking, Denverites take the Great Outdoors seriously — thanks in no small part to how accessible it is from the city. Opt to visit one of the city's impressive parks if time is short, or make the slightly longer journey to Roxborough State Park. A 40-minute drive outside of the city, this state park is home to more than 4,000 acres of woods ripe for exploring. Another alternative is the Harvard Gulch, where a round of golf costs as little as $10. And what better way to follow up an outdoor adventure with a cool beer? Grab a brew from one of the many downtown breweries like Great Divide Brewing or Woods Boss Brewing Company.
Dine in Style
You've likely worked up quite an appetite by now. Guard and Grace, Acron, and The Plimoth serve steaks and other seasonally-driven New American dishes in stylish settings, ranging from rustic to industrial. North Italia in Cherry Creek is popular for its farmhouse-like space and specialty pastas. And for a special night out, Mercantile Dining and Provision is a hybrid restaurant and European-style artisanal market in LoDo's revitalized Union Station. From the wine library to the elegant, airy dining room with farm-to-table menu, Mercantile is not to be missed.
After Hours Events and Nightcaps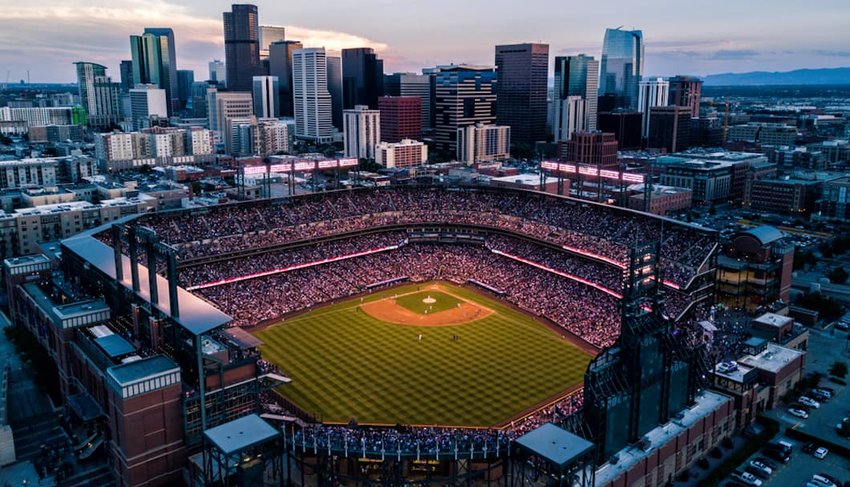 Walk off dinner by checking out Denver's vibrant and thought-provoking street art, then make your way to the Mercury Café for swing music dancing, poetry readings, and other offerings (check out their calendar of events.) End the evening with a nightcap at one of Denver's best speakeasies, Williams & Graham, or satisfy your sweet tooth at Sweet Cow.
And be sure to check the calendar for any special events during your visit, from a Rockies' baseball game to concerts at Red Rocks Amphitheatre.
(Editor's note: As with all things during the pandemic, double-check with these establishments and venues before your visit, and follow local guidelines around safety, social distancing and health measures.)