Many schools have been closed for the remainder of the academic year, but that doesn't mean you have to jam pack every hour of your child's days with lessons from the curriculum the teachers sent you. You can also use this time to explore your child's interests, and incorporate some real life lessons that can't be taught in classrooms.
With a number of national parks and campgrounds closed due to the pandemic, many family camping trips are canceled for the time being. But parents, there are still ways to take your kid on that camping excursion by crafting the perfect indoor adventure. And if you have tiny explorers, this is your chance to introduce them to their first camping trip.
Set Up Your Tent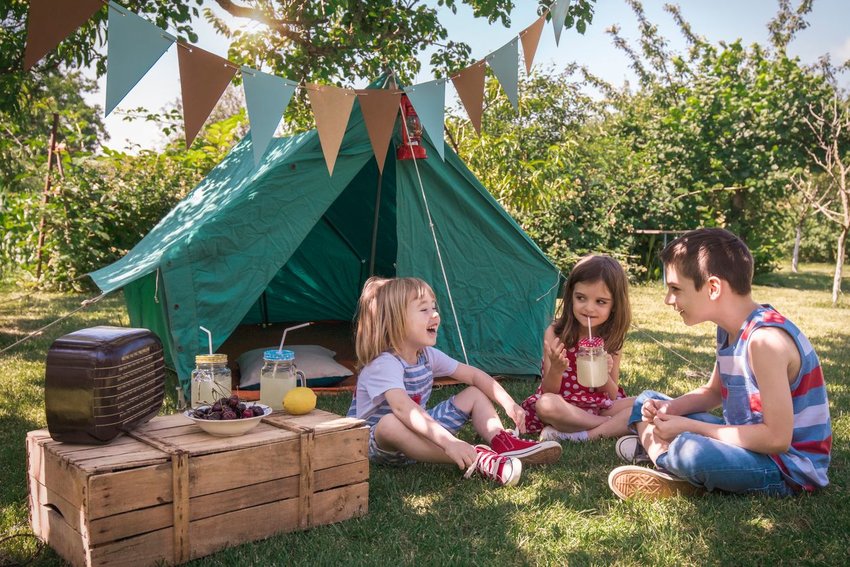 Set the scene by pitching your camping tent in the backyard, or by clearing the living room or basement and setting up a pop-up tent for the kids there. Cozy up the spaces by padding them with blankets and pillows. If you're planning on visiting the national parks once they reopen, consider investing in a quality tent that you can build and test out in your backyard for now.
Families of up to four will appreciate the ample space offered by this Coleman Cabin Tent with Instant Setup. Its use of thick, 150D polyester makes this tent sturdy and tear proof while blocking out light in the morning, and its inverted seams prevent water from seeping in through its floors. The four person tent comfortably fits one queen sized airbed, but for even more room, upgrade to the six person version, which fits two queen sized airbeds. One big perk about this Coleman tent is that its poles are pre-assembled, making setup possible in as little as one minute—perfect for antsy children who just can't wait to get inside.
If you're setting up camp indoors, kids will love the Kiddey Kids Play Tent, designed with three openings for maximum ventilation and easy accessibility. Its double stitched fabric ensures durability and its waterproof tarp flooring makes this something you can use both indoors and outdoors, which can provide a shaded play area at the beaches and parks.
Watch for Wildlife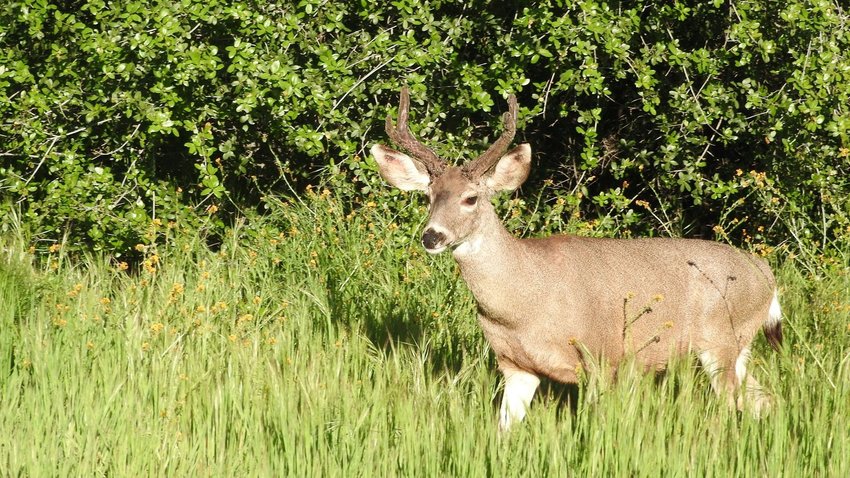 Take this opportunity to teach your kids about the local wildlife you might encounter on a camping trip and how to behave around them on a hike through the forest. To get the ball rolling, check out National Geographic Kids on YouTube, where your child can view short videos to learn about the wildlife and critters that live outdoors, and what their role is on this planet. Go out into the backyard afterwards, and try to identify some of these critters with your kids. The younger ones will also love a scavenger hunt using stuffed animal versions of the wildlife you just discussed.
Recreate a Campfire Dinner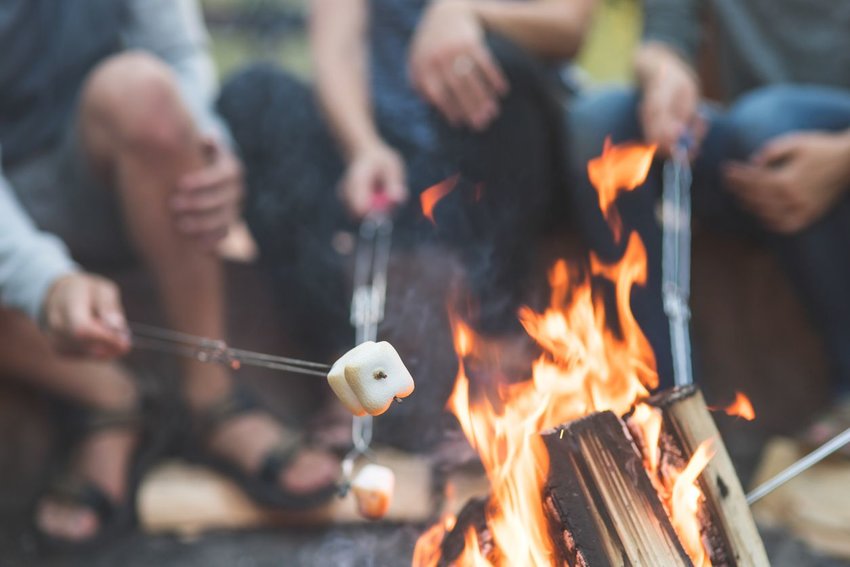 Part of the fun of camping is being able to make your meal and eat it outdoors. This can easily be recreated in your backyard or on your patio using a camp stove, which will also shake up the dining routine a bit for the kids. Try the Camp Chef Everest, a two burner stove that provides plenty of cooking space for a family, and foldable wind guards to protect your flames from errant gusts. Don't let its compact design fool you— it still has the surface area to handle large cookware, making this portable stove an excellent all around choice for both backyard campfire dinners and in-real-life campfire meals. Replicate the outdoor dining experience as closely as you can by spreading out a blanket and having dinner on your lawn or on the floor of your living room. End the meal by making s'mores for a fun dessert, a recipe simple enough for kids to take part in and assemble too.
See the Moon and Stars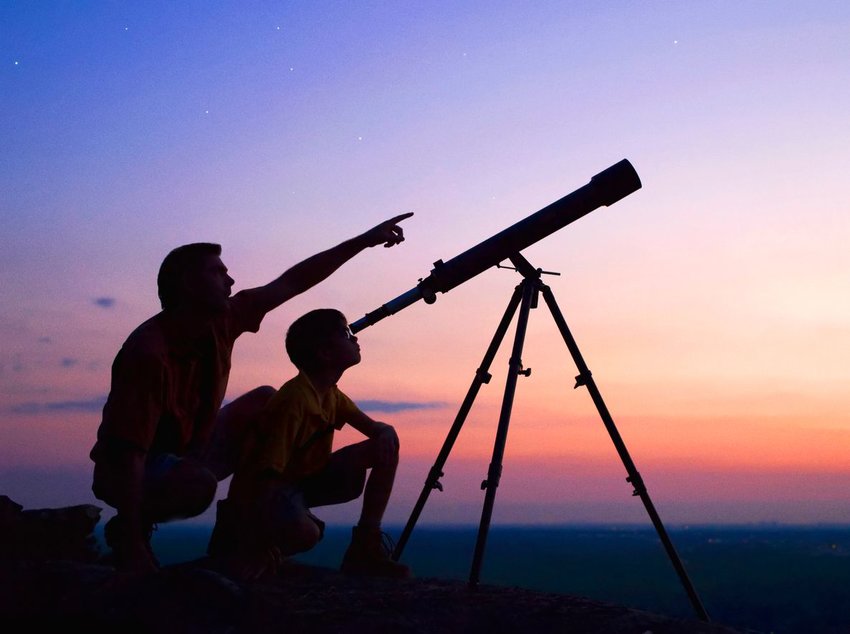 Encourage your child's love of learning by exploring the curiosities of the night sky together. Invite your child to gaze at the moon with this NASA-branded kids telescope, which provides an easy way for a beginner to get started, and doubles as an instrument that can be used to discover surrounding natural landscapes during the day. Complete the experience by sleeping under the stars, and if your tent is pitched indoors, then hang a set of twinkle lights from the ceiling or drape them over the tent to simulate the starry night sky.
Enjoy Campfire Time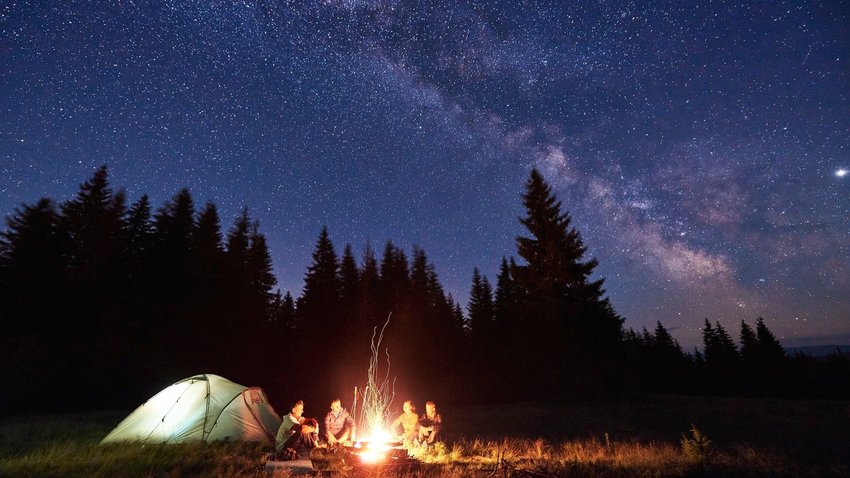 A longstanding camp tradition is spending time together around an open fire and participating in sing-alongs. Cozy up around a backyard fire pit like the easy-to-use BioLite FirePit, but if space doesn't allow, a real fire isn't necessary; kids can always use their imagination.
You can also use your indoor fireplace, or build one by gathering branches for the base and crumpling up yellow, red, and orange tissue paper for the flames. Round out the night by singing campfire songs, or by reading camp themed bedtime stories, like A Camping Spree with Mr. Magee and Llama Llama Loves Camping.