When you think of world-class snorkeling, a few places might immediately come to mind. The Great Barrier Reef and Caribbean steal the spotlight when it comes to popular diving and snorkeling destinations, but there are plenty of other stunning options for getting up close and personal with nature under the waves. Check out the top 10 places around the world to snorkel that you definitely shouldn't overlook.
Komodo National Park, Indonesia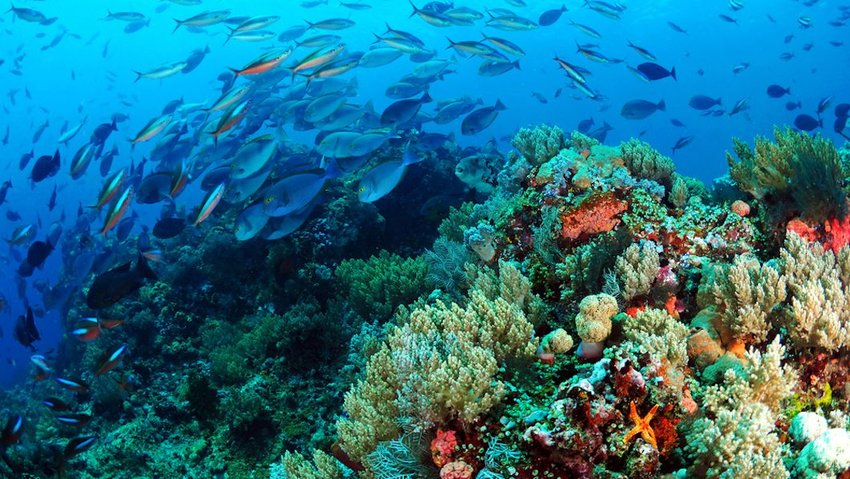 It may be clear across the world from the United States, but Komodo National Park's draw is undeniable. Originally designated as a protected area to preserve the Komodo dragon back in 1980, the unique composition of the national park led to it being declared a UNESCO World Heritage Site in 1986. With its pristine waters and shallow coral reefs, divers and snorkelers have been flocking here for decades. Come for the slew of tropical fish mere feet below the surface and stay for the prehistoric-looking lizards prowling the land above.
Galapagos Islands, Ecuador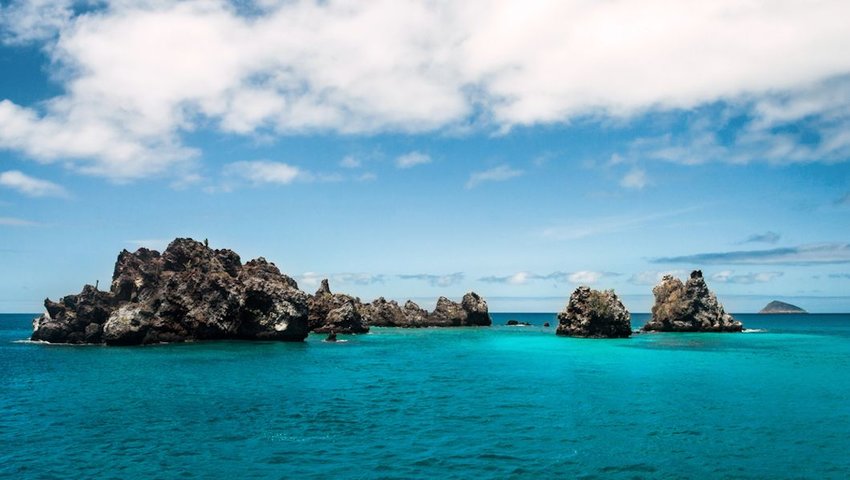 The Galapagos Islands are far away and a trip there means purchasing a pricy round-trip flight from Quito, but we doubt you'll care once you touch down. Divers and snorkelers craving an underwater cram session of all their favorite critters should head to Devil's Crown, a circular formation of jagged rocks poking through the ocean's surface. Named as the premier snorkeling location in the Galapagos, sea turtles, eagle rays, and even hammerhead sharks have been known to frequent this spot.
Papua New Guinea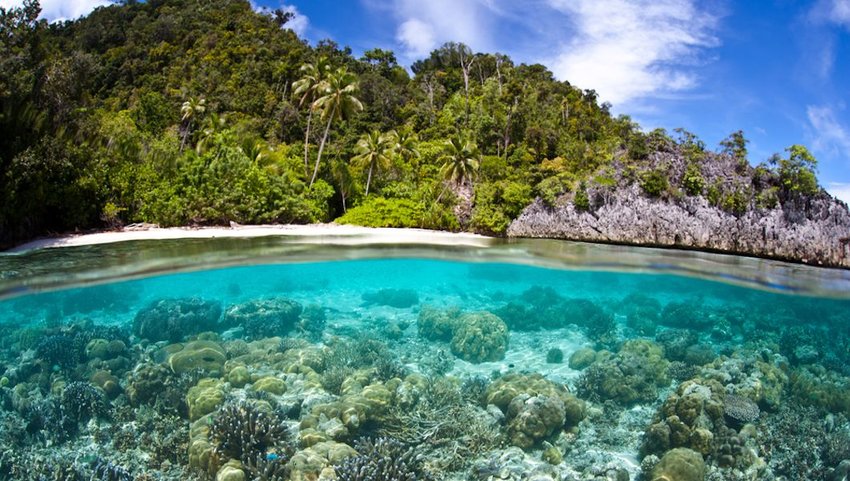 While it's not exactly your typical island getaway, a trip to Papua New Guinea is certainly an alternative holiday destination, which is well worth it if world-class snorkeling is your goal. Located in the Coral Triangle in a region known as the Amazon of the Seas, Papua New Guinea's remote location keeps it off the general tourist radar. Luckily for you, its relative unknown status keeps its tropical waters pristine and teeming with marine life. Take a snorkeling tour along the southern coast that's whirling with tuna, barracudas, and reef sharks or embrace the simple life and shallow fringing reefs surrounding the northern islands of Mushu or Kairiru.
Silver Bank, Dominican Republic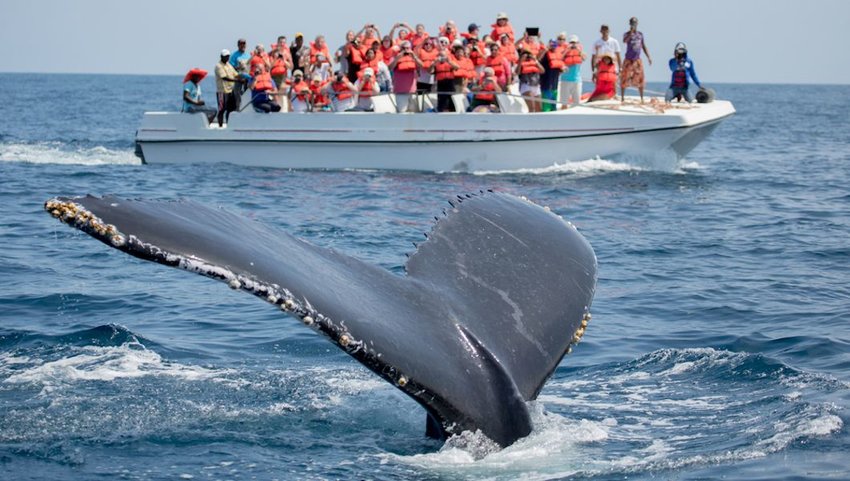 Located in the middle of the Caribbean, it's not really surprising that the Dominican Republic offers some excellent snorkeling opportunities. However, there's something that sets this island nation above and beyond the rest. Lying nearly 56 miles north of the island, Silver Bank is the world's largest mating and calving ground for humpback whales. Swimming and snorkeling alongside these gentle giants in this protected whale sanctuary is a once-in-a-lifetime adventure that few others get to experience.
Cocos Island, Costa Rica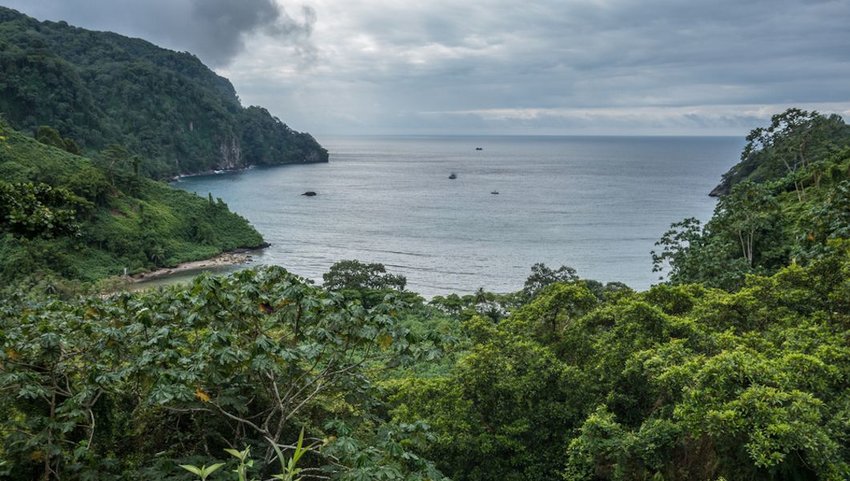 Possibly the most remote location on this list, Cocos Island is reserved for experienced scuba divers and serious snorkelers looking to swim with the ocean's most incredible underwater species. Schooling hammerheads, manta rays, bottle-nosed dolphins, and the occasional whale sharks are the main attractions. Keep in mind though, that getting to Cocos requires a 36-hour boat trip from the mainland to the island.
Baa Atoll, Maldives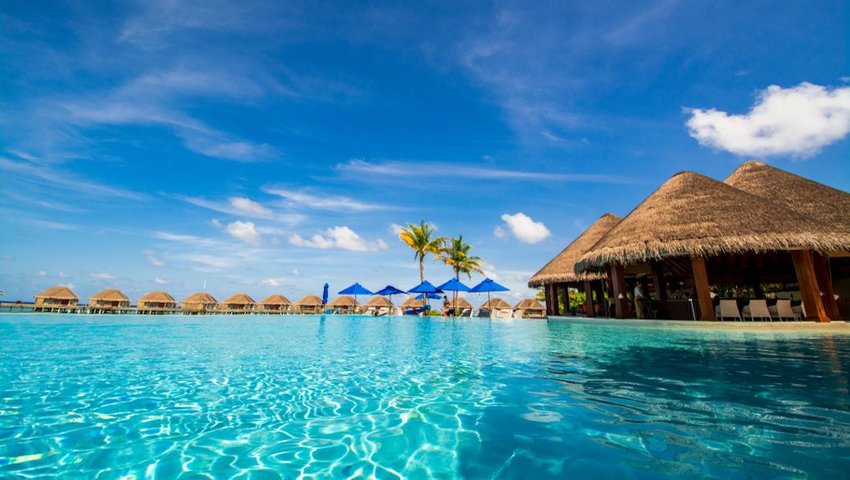 If you're running out of patience and just need to see some whale sharks and manta rays, pack your bags and head to the Maldives. Trying to decide the best snorkeling spot in an island nation of 1,200 islets is an overwhelming feat, so take our word for it and head to Baa Atoll. The entire surrounding area of the Maldives boasts impossibly clear turquoise waters, but Baa Atoll — a protected UNESCO Biosphere Reserve — is a prime feeding ground for the two marine species. Book a full-day tour to Hanifaru Bay and don't forget your underwater camera.
Ilha Grande, Brazil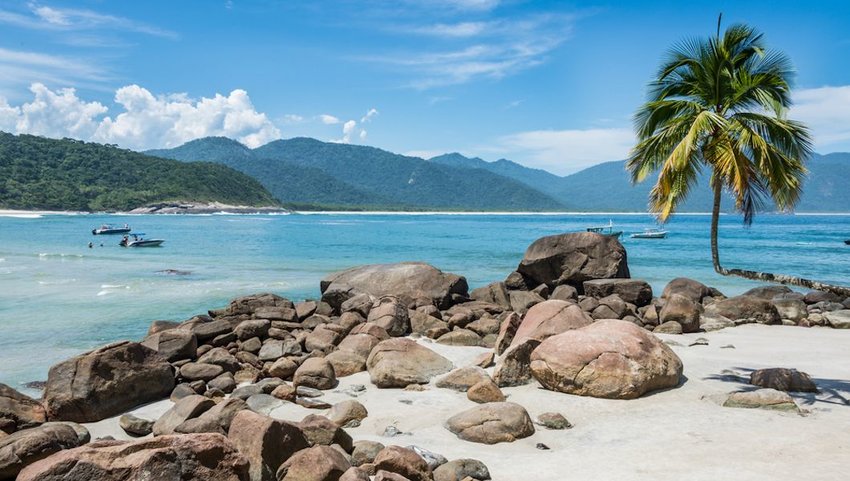 Off the southwest coast of Rio de Janeiro in the Angra dos Reis region, Ilsa Grande is regarded as one of the best snorkeling locations in Brazil. It's also a top choice for nature enthusiasts who enjoy walks on long sandy beaches and lush jungle treks. The calm waters and shallow treasures that lie beneath though, are the real attractions. Diverse marine life flit near the surface and shipwrecks resulting from battles between pirates and colonial forces await those who plan to dive a little deeper.
Wasini, Kenya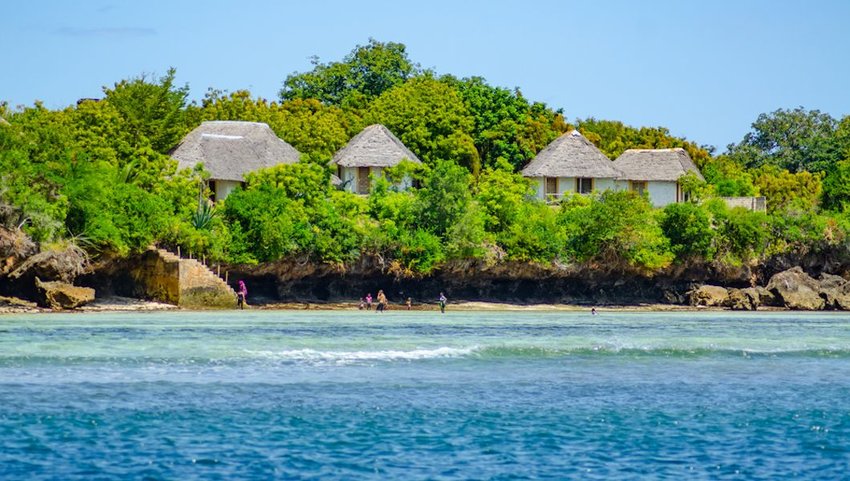 The Swahili Coast isn't a household name and that's exactly what makes it such an exotic snorkeling destination. Within the boundaries of the Kisite Mpunguti Marine National Park, snorkelers can spot two different types of dolphins — the bottlenose and the humpback — sea turtles, and occasionally migrating humpback whales amidst the coral gardens and fringing reef.
The Red Sea, Egypt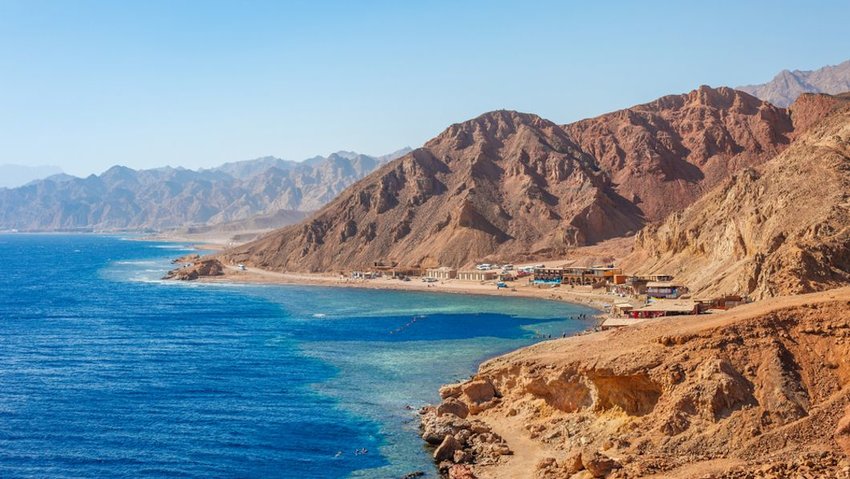 This northeast African country typically conjures images of sand, Sphinxs, and pyramids — not sapphire-blue waters, vibrant corals, and budding marine life. However, the latter is exactly what you get when you slip beneath the surface of Egypt's Red Sea. Sharm El Sheikh booms with tourists coming to scuba dive and snorkel through the exotic stretch of water running along Egypt's eastern edge. With the hidden treasures of Sinai's Blue Hole, Sharm El Sheikh's seafront hotels boasting colorful corals just offshore, and the sea cows and giant sea turtles of Marsa Alam, the Red Sea makes world-class snorkeling extremely accessible.
San Blas Islands, Panama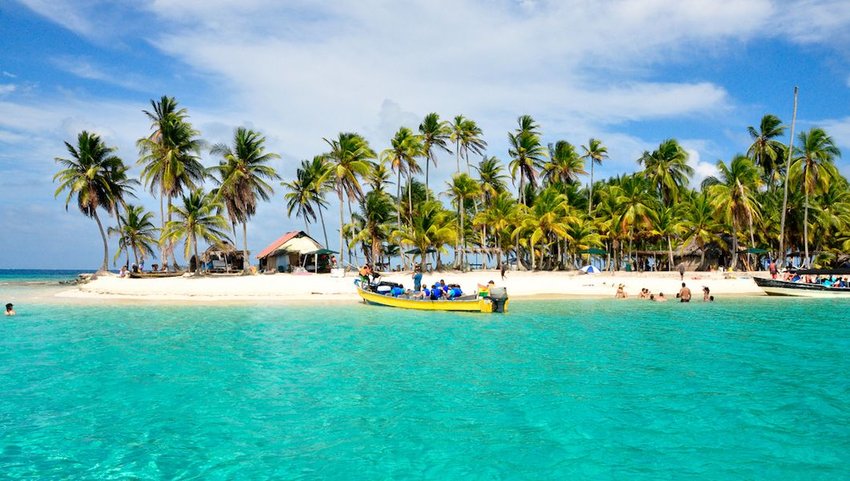 This string of islands off Panama's northeast coast entices sailors and snorkelers with clear, temperate waters and shallow reefs. The Kuna Indians rule the region and regularly snorkel and hunt on the reef as a means to feed themselves and their families. For preservation reasons, scuba diving is not allowed, so the only way to see what lies beneath is to strap on simple snorkeling equipment. Turtles, sharks, and octopuses are commonly spotted and experienced snorkelers will appreciate the near-pristine state of the coral.