Have you been looking for ways to take a mental break? The desire to disconnect has become more commonplace as the COVID-19 pandemic continues to disrupt daily life. Though travel restrictions are still in place in most areas, it's possible to create a unique getaway that will help you rest and recharge.
Microsoft founder Bill Gates has been taking a 'Think Week' vacation twice per year since the early 1980s. During this time he disconnects from electronics and seeks solitude and silence to help him study new innovations from his employees and reconnect with himself. With a little prep work, you can follow in Bill Gates' footsteps and plan a 'Think Week' of your own.
What is a 'Think Week'?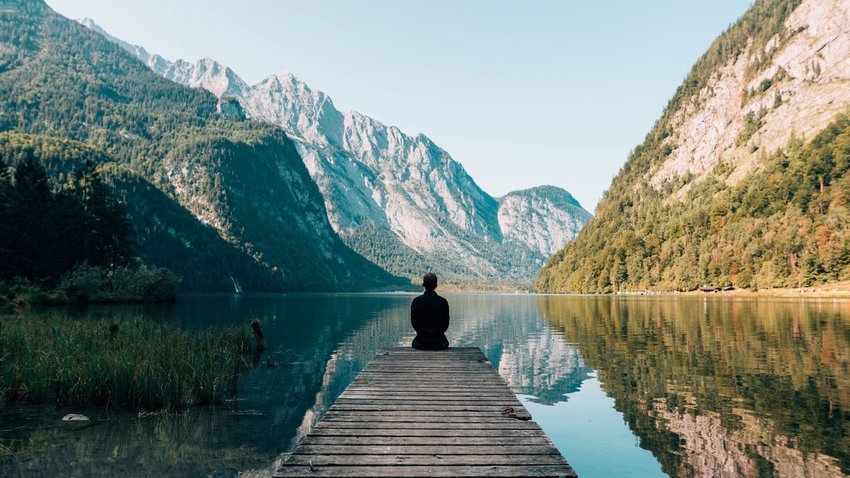 A 'Think Week' is a secluded, seven-day retreat of your own design and creation. The details of this vacation are up to you, but each getaway should be crafted within the same designated parameters. During your 'Think Week,' you'll disconnect from electronics and head out on your own. Instead of constantly refreshing social media, or incessantly answering your emails, you'll spend the entire week focusing on creativity, innovation, and relaxation.
By taking a step back from everyday life, you gain the opportunity to focus on yourself in a distraction free environment. This is beneficial for your mental health, especially during a time where uncertainty is prevalent. When you commit an entire week to your own well being, you can head off burnout, and give yourself a chance to focus on activities you may not have time for otherwise.
Pick Your 'Think Week' Location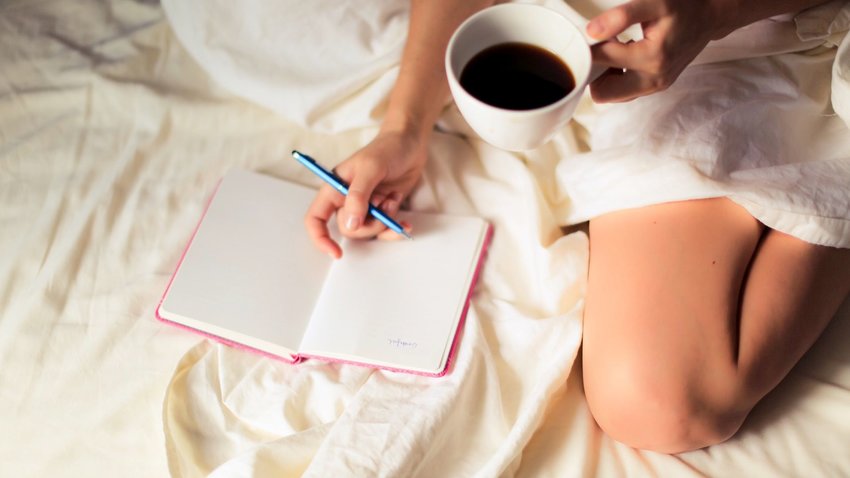 The first step toward building your own 'Think Week' is to select the right destination. Bill Gates visits a secret cabin in the Pacific Northwest, but not everyone is fortunate enough to have their own vacation property to retreat to. Take time to research areas you can safely travel to under current restrictions. If you know you can drive to a nearby campsite or head along the coast to relax by the ocean, this is a great place to start. Pick an area--probably one you've previously visited--where you know you'll feel calmer and more connected with nature than you do at home. From there, you simply have to find accommodations that allow you to remain in relative seclusion while having access to nearby amenities if needed.
The main goal here is to choose accommodations that make you feel comfortable and relaxed. If you're not in a safe environment, or if the lodgings are rundown, you won't have the experience you're getting away to create. Be selective about where you stay and remember to choose a place where you can easily access walking trails, sequestered areas of coastline, or a quiet place to sit by yourself.
What You'll Need for a Week Off the Grid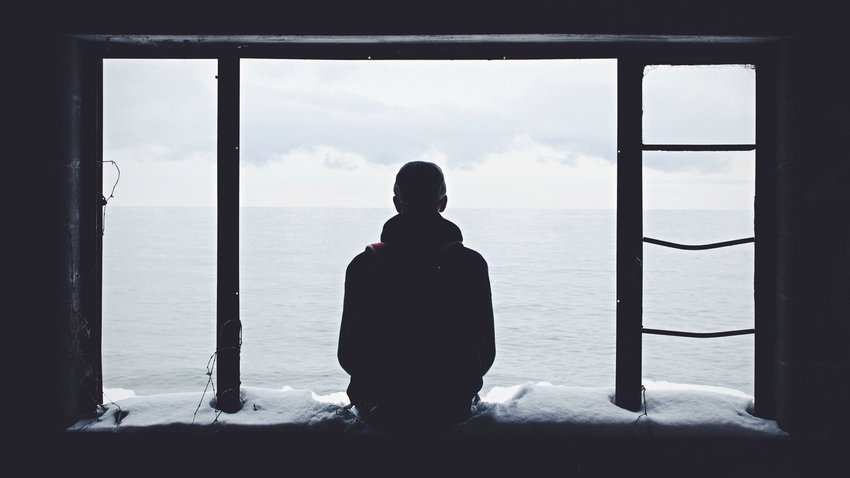 Once you've selected your preferred destination, it's time to pack. Bill Gates arranges for someone to bring him two meals per day while he's away for his 'Think Week' to ensure he remains in solitude as much as possible. If you have the ability to arrange something like this then that's beneficial, but in most cases it's smarter to pack necessary supplies. Bring food items you can safely and easily prepare in your chosen accommodations.
Depending on how frequently you like to eat, pack enough food to prepare yourself at least three meals per day with some snack and beverage options as well. There's nothing wrong with taking a walk in the morning to grab yourself coffee, but the main idea behind the 'Think Week' model is to interact with others as little as possible. Bring along gallons of water, matches, a flashlight, batteries, and a first aid kit. Pack layers of clothing, toiletries, and any health and safety items you need. It's always better to be over prepared than under prepared.
In addition to packing the essentials, bring any books you've been meaning to read, arts and crafts supplies, headphones, and other forms of entertainment. You'll be disconnecting from the world by silencing email, text, and social media notifications, but it's helpful to pack headphones for guided meditations and music. Don't forget a journal, a sketchbook, and a variety of pens and pencils. That way when the creativity starts flowing, you'll have multiple outlets right at your fingertips.
How to Get the Most Out of Your 'Think Week'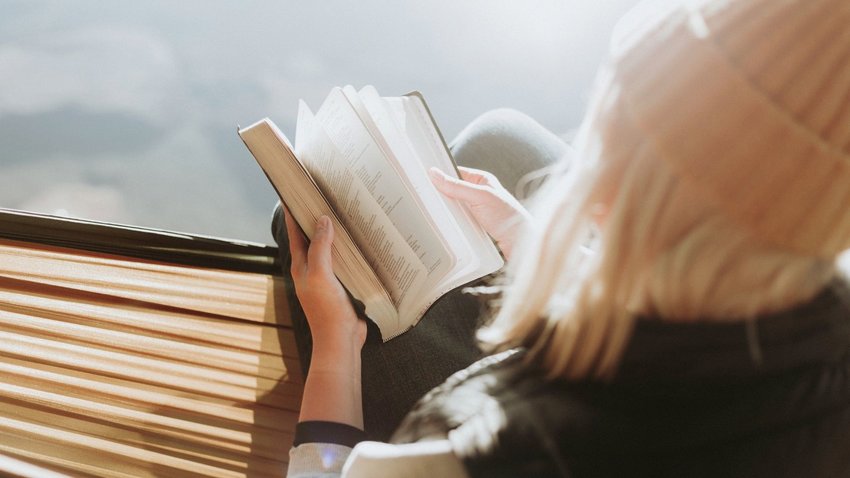 To ensure you successfully enjoy the benefits of your 'Think Week' you'll need to focus your energy completely on yourself. Tell friends, family, and coworkers in advance about your planned vacation and inform them that you won't be responding to messages until you've returned. If you want to send a daily text to loved ones to check in, this is perfectly fine as you're only taking brief moments to send those messages. Silence your notifications, set a vacation responder on your email, and maybe even delete your social media accounts to avoid temptation. If you're receiving notifications, you're more likely to connect with the digital world, which breaks your focus and diverts your attention.
The more time you have to look inward and connect with yourself, the more likely you are to cultivate new ideas. Going to a new location sparks creativity since you're in a new environment and you're free from the same stagnant stimuli you're used to. Start each morning by writing in your journal before you listen to an informative podcast while you make breakfast. With each action you undertake, make sure you focus on nurturing your body, mind, and spirit. Take these quiet moments to learn something new and to care for yourself more fully.
Take time every day to go for a walk or to simply spend time sitting outside where you can enjoy the sights and sounds of nature. Being in nature is proven to make you happier, calmer, and clearer of mind. By spending at least 30 minutes outside per day during your 'Think Week' you'll reduce your stress levels, clear your head, and put yourself in a better position to use this time fruitfully. Work on the novel you've been setting aside for years. Start sketching plans for the business you want to start. Read all of the books on your list. Whatever your dreams are for the future, a 'Think Week' provides you with the peace of mind needed to tackle your next big idea or project.