With serene settings, rejuvenating treatments, wholesome farm-to-table cuisine, and a wealth of wellness programs, destination spas are a tempting draw for many weary travelers. Escape the demands of daily life and treat yourself to a few blissful days being pampered in some of America's most sought-after spa resorts. Make your stay at these sanctuaries as active or laid-back as you'd like, as you reconnect with nature on brisk morning hikes or get your blood rushing during a rock climbing session. Make it a girls weekend, a romantic getaway for two, or spend quality time with yourself at one of these rejuvenating spas across the nation.
Mohonk Mountain House, New York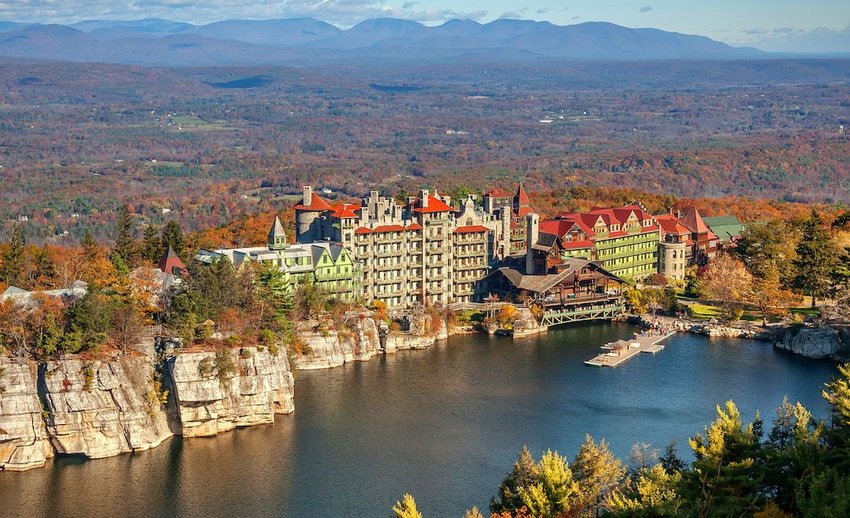 Glide into a state of bliss with a stay at the historic Mohonk Mountain House, a Victorian castle resort founded in 1869 by the Smiley Family. For 150 years, this destination spa has approached health and wellness in innovative ways — continuing to be a pioneer in the spa world. Just 90 miles north of New York City in the scenic Hudson Valley, Mohonk Mountain House is surrounded by 40,000 acres of extensive forest and overlooks the half-mile-long Mohonk Lake — offering boundless opportunities for exploration. With over 80 different treatments, guests are spoiled for choice when seeking relief from the stressors of daily life. Check out the Solutions For Modern Living services, which feature the High Heeler — a rejuvenating foot massage to relieve the calves and feet from standing all day — or the Tension Tamer — an invigorating massage targeted at the sore muscles of your shoulders and neck from spending hours hunched over your phone and laptop.
Canyon Ranch, Arizona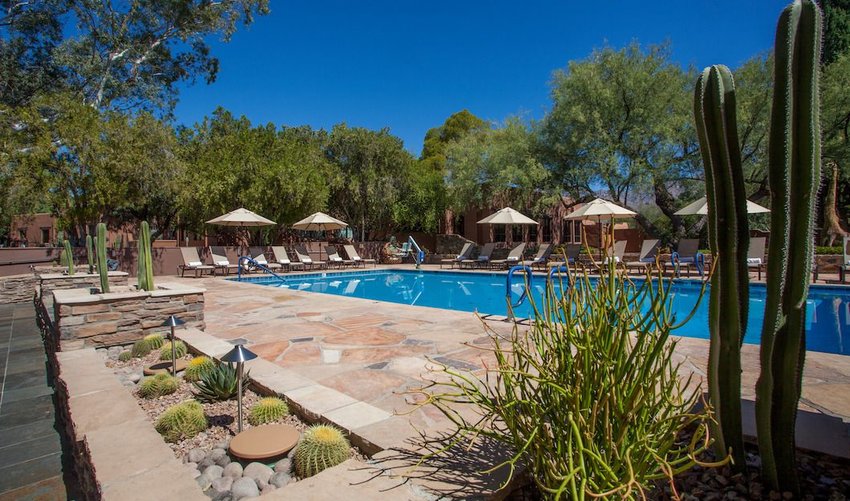 Founded in 1979, Canyon Ranch is dedicated to delivering inspired experiences. Melt away the pressures of your daily life at the luxury Canyon Ranch in Tucson, Arizona. The rustic chic rooms at the foothills of the stunning Santa Catalina Mountains are meticulously appointed for ultimate serenity and relaxation. Aside from participating in rock climbing, zip-lining, and rounds of golf, guests are also encouraged to spend time at the resort's Life Enhancement Center, where experts in nutrition, fitness, and life management among other facets of life equip you with the tools for success and guide you in surpassing your personal goals in positive and enlightening sessions.
Lake Austin Spa Resort, Texas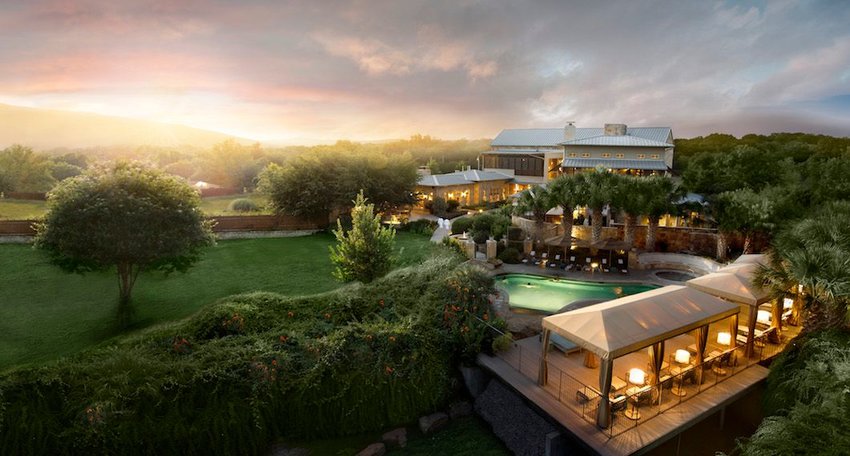 Just 20 miles from downtown Austin, the Lake Austin Spa Resort serves as a tranquil escape from the vibrant Texan capital. Situated along the shores of Lake Austin in Hill Country, the stunning rolling hills and lush greenery of this upscale resort encourage guests to spend most of their time outside. Celebrate its waterfront location by paddle boarding on the placid waters of the lake or by participating in an invigorating yoga session along its picturesque shores. For a more active retreat, fill your afternoons with barre or kickboxing classes. Then choose from over 100 decadent services at the LakeHouse Spa. Splurge on the indulgent Gifts Of Our Garden treatment, which includes 100 minutes of full-body exfoliation, massage, and a body wrap using herbs from the resort's private garden.  
Mii Amo, Arizona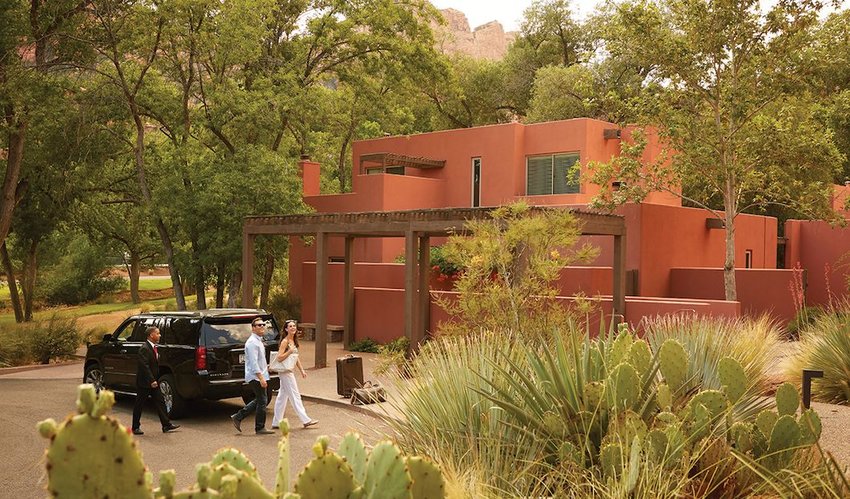 Mii Amo sits at the foot of Sedona's Boynton Canyon in Arizona and features a scenic location against a dramatic backdrop of striking red rock formations. Situated on one of the region's mystical vortices, Mii Amo is believed to be where Earth's energy is highly concentrated — inviting spiritual healing and self discovery. The property's 16 guest rooms are artfully arranged and set amidst perfectly-manicured courtyards for unrivaled tranquility. Take part in Native American traditions during your spiritual journey here and experience spa treatments and activities rooted in their rituals. Learn the powers of medicinal plants during an informative lecture, and embark on a guided walking tour of the area during to discover how vortex energy helps develop your spiritual self and allows you to heal mentally and physically. Attend the Morning Ritual in the Crystal Grotto, where guests set daily intentions to begin the day with refreshed spirits.
The Lodge at Woodloch, Pennsylvania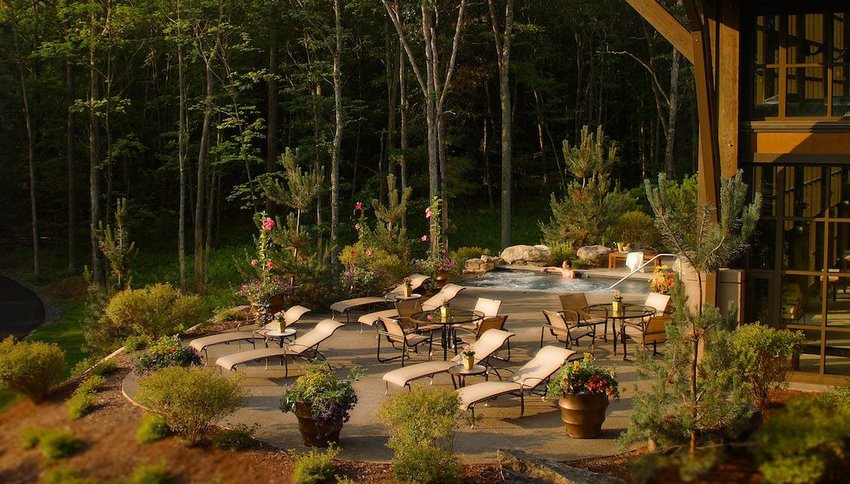 Stressed out New Yorkers looking for a tranquil escape turn to The Lodge at Woodloch, which is 90 miles northwest of New York City in the depth of the Poconos in northeastern Pennsylvania. The entire Woodloch Resort encompasses roughly 1,200 wooded acres and its private 15-acre lake, while a collection of nature-inspired suites complete with personal verandas invite languid relaxation. The activities at this adults-only retreat are endless. Guests can select from forest bathing, sunrise photo walks, and scenic hikes to cascading waterfalls. At the resort, you can participate in outdoor yoga sessions or the Splash Dance, an aquatic pole-dancing class. Spend time in the Whisper Lounge for absolute serenity and treat yourself to the Deluxe Hydrafacial, which utilizes LED light therapy for a deeply cleansing spa experience. Despite the Woodloch's wide array of services, the spa resort's winning element is the insightful care and genuine hospitality of its dedicated staff.
Amangiri, Utah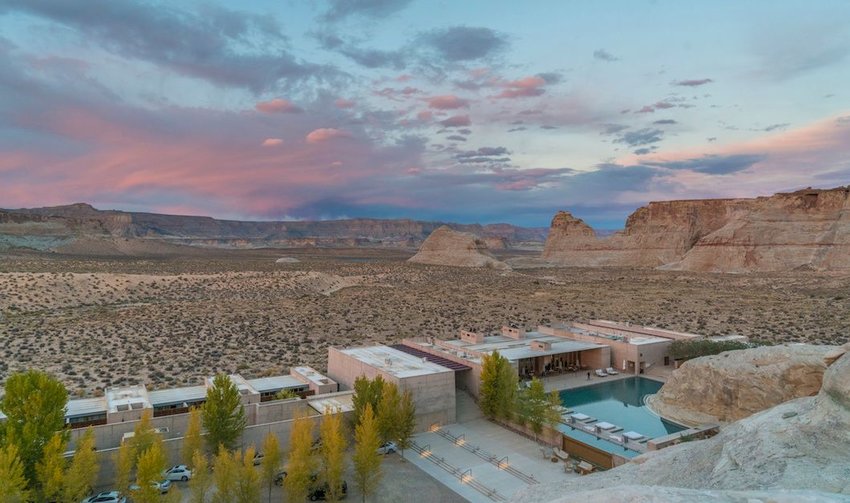 Nurture your soul at the five-star Amangiri resort in the stark deserts of southern Utah's Canyon Point. With a privileged location in the heart of the Grand Circle, guests at Amangiri enjoy easy access to the untouched nature of Bryce, Zion, and Grand Canyon National Parks, as well as scenic Lake Powell and the visually striking Grand Staircase Escalante. Discover millions of years of geologic history by kayaking the resort's shorelines and navigating slot canyons and soaring mesas. Unwind in your minimalist suite and awaken your mind and body as you contemplate the sublime scenery from your personal outdoor lounge.