Handling the intricacies of planning a vacation is a tough juggling act. From the moment you book your flights, you're faced with a stacked to-do list as you endeavor to plan the perfect trip. There are questions about budgeting, finding accommodations, planning routes, navigating public transportation, and securing restaurant reservations.
But while you're putting together all these details, do you ever stop to ask yourself how this trip could be, not just a relaxing vacation, but a force for good?
This is the question at the heart of G Adventures, the small group adventure travel operator, and as our Chief of Staff discovered on the recent G for Good trip, the answer can be complex and wonderful.
G for Good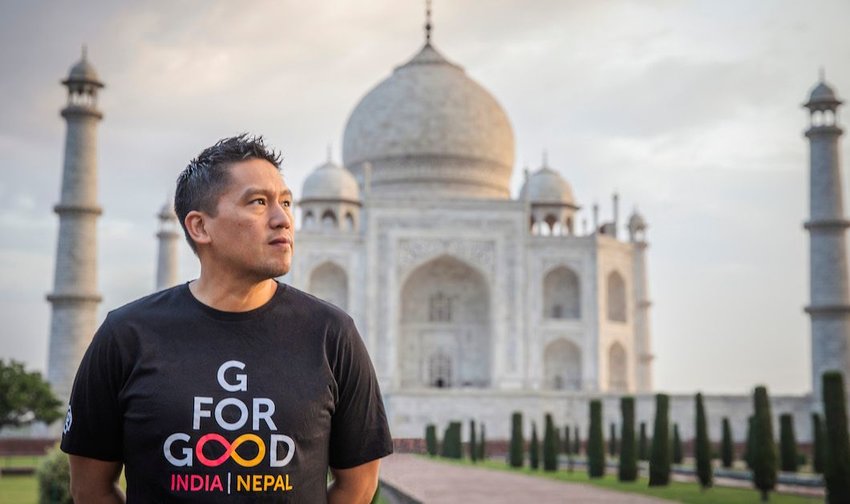 It's not a new revelation that travel can be life changing. Anyone who has embarked on a journey to a distant land, encountered foreign cultures and peoples, and immersed themselves in a new way of life knows that they come home from the experience changed.
But what about the people in the communities we visit? How can our dream vacations make a real, positive impact on their lives?
This is the foundation upon which G Adventures' founder built the small group adventure travel operator. From its founding in 1990, CEO Bruce Poon Tip understood that his company had two primary goals — to expose travelers to the wonders of the world, and to engage them in travel practices that empower the local communities to which they traveled.
Today, G Adventures offers more than 750 tours in 100 countries on all seven continents. Their tours are open to individuals of all ages, interests and budgets, and guarantee unique and thrilling experiences alongside true cultural immersion.
But beyond designing dream vacations, G Adventures takes their commitment to responsible travel to heart, and the carefully-arranged itineraries include visits to local businesses and organizations that strengthen the local communities.
Partnering Up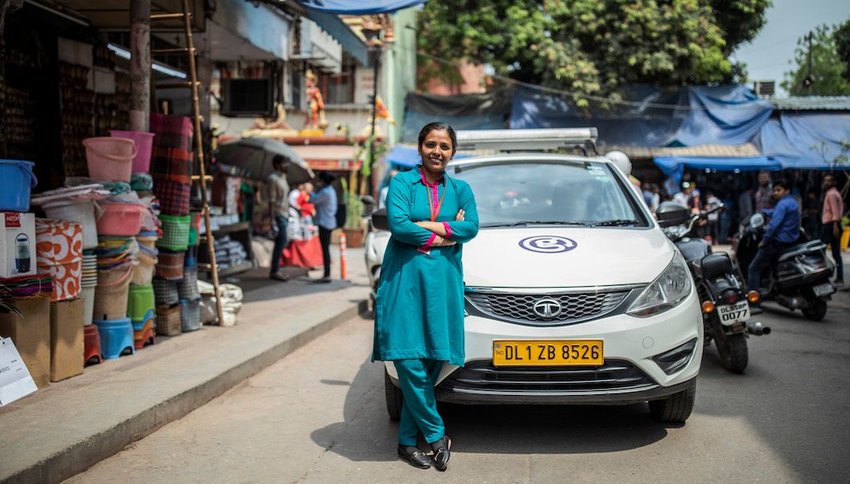 Tourists spend over $200 billion in emerging economies each year, but in many destinations, these tourist dollars don't reach the local people.
That's why each of G Adventures' 750 trips makes a point to partner with local businesses and charitable organizations. These award-winning trips support local communities while giving travelers meaningful experiences with people, cultures, landscapes and wildlife, and offering them the freedom and flexibility to explore on their own. And the company's industry-leading 'Ripple Score' assessment measures how many traveler dollars stay in the local economy, ensuring they stay on their target.
G Adventures' responsible approach to travel is demonstrated through its 'G for Good' social impact initiatives, which include travel guidelines for children, wildlife and Indigenous people, community-based social enterprise projects travelers can experience on their trip. Around the world, G Adventures has established hundreds of partnerships with locally-owned businesses that they bring their many small group travelers to patron. These groups support local entrepreneurs and organizations that in turn empower their communities.
In fact, 91% of the hotels, restaurants and tour providers on a G Adventures trip are owned by legal residents, and 83% of supplier management staff are local.
For example, a single day of a G Adventures trip to New Dehli might start by travelers getting picked up at the airport by a driver from Women on Wheels, a non-profit organization that empowers female abuse survivors. Visitors will embark on a walking tour of the city with Youth City Walk, a Planeterra project run in partnership with Salaam Baalak Trust that feeds, educates and empowers a multitude of children. Then they'll dine at Sheroes Cafe, a New Dehli restaurant that aims to empower acid attack victims and stop violence against women in India.
Every day, on every trip, G Adventures is able to create a conversation with their customers that transcends travel and engages them in a much higher purpose. Whether they're indulging in delicious foods, snapping photos of a stunning city, or laying down at night in a rustic homestay, travelers know that they're contributing to the local economic ecosystem.
Going Non-Profit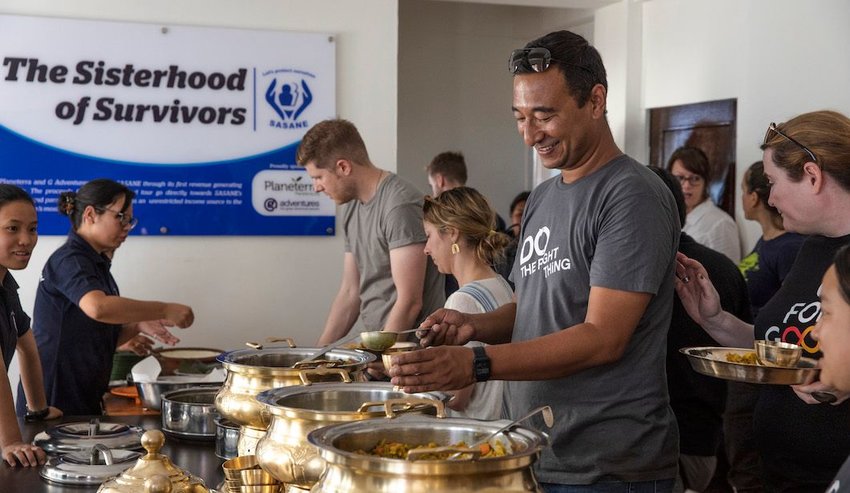 Beyond establishing partnerships with local businesses and charity groups, G Adventures operates its own nonprofit arm, Planeterra, which manages over 50 social enterprises on all seven continents, benefitting women, at-risk youth, and rural and indigenous communities.
By focusing their efforts on at-risk and minority communities, Planeterra strives to "empower local people to develop their communities, conserve their cultures, and create humane and supportive systems for their endeavors."
The company is also quick to respond to disasters, offering relief aid. The company raised over $200,000 in response to the 2015 earthquake in Nepal that impacted hundreds of thousands of people.
50 in 5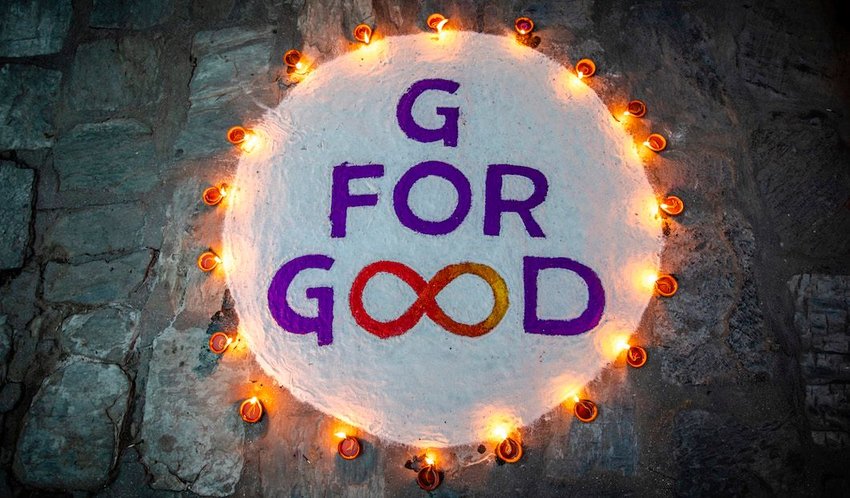 G Adventures' responsible travel commitments led them to commit to an endeavor dubbed "50 in 5" — a pledge to raise $5 million to establish 50 new community development projects, "allowing us to positively impact even more lives."
That goal has already been met, so it was only natural that they set another, more loftier goal — 100 new social enterprise projects by 2020.
Every G Adventures tour gives back to this underlying mission. Every traveler, every tour operator, every trip seeks to elevate tourism and turn it into a force for good.
What Can You Do?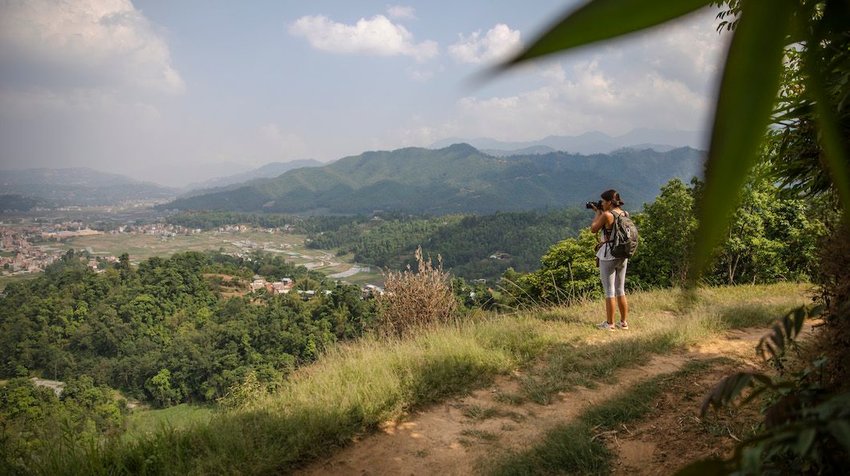 Signing up for a tour with G Adventures is certainly one of the easiest ways to ensure your tourism dollars are feeding the local economy, but it's not the only way. If you prefer planning your own vacations, you can take the same steps to support local businesses when you travel.
All it takes is a little extra research during the planning phase to ensure you're supporting local organizations. Is your tour guide part of a local company? Are the restaurants you visit locally-owned or utilize produce from local growers? Is your hotel a homestay or boutique accommodation run by a local owner? All this information is readily available online, you just have to go searching for it.
You can also research local charitable organizations and community groups to see what the prevalent issues are within a community and how you can support. Maybe there's a crafts fair while you're in town where you can support local artisans while picking up souvenirs. Or perhaps conservation is a local concern and you might want to join a group that picks up trash while you're out hiking. You don't have to deviate from your vacation plans, instead just do the extra research and watch how your vacation becomes a force for positive change.