When we hear the word "hostel," we tend to envision bare dorm rooms filled with strangers, communal bathrooms with no hot water, and lackluster food. And while you'll find hostels like this all over the world, you'll also find more and more boutique, upscale hostels popping up around the world.
Hostels are fantastic for social butterflies and backpackers on a budget. But these luxury hostels, aka "poshtels," offer so much more, giving travelers a fun, affordable way to socialize with others from around the globe without sacrificing creature comforts. Here are six upscale hostels scattered across Europe worth checking out.
Circus Hostel, Berlin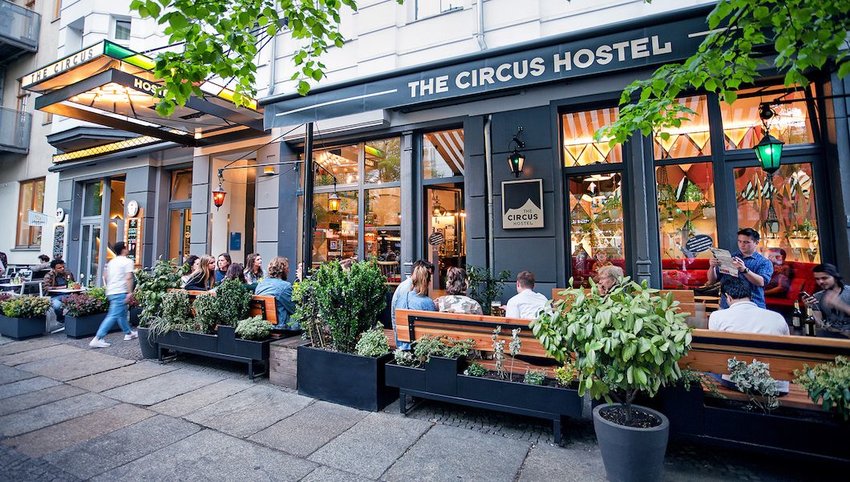 This award-winning hostel just steps from Berlin's Rosenthaler Platz U-Bhan station offers private and shared rooms with safety deposit boxes, bicycle rentals, free maps, no curfew, walking tours, and an onsite microbrewery. If you're solo, you can book a private room with an en suite bathroom and a single bed. If you're traveling in pairs or with a group of up to four, other options include a double deluxe or a two-bedroom apartment. Both are equipped with a balcony, full kitchen, and en suite bathroom. Each room in the Circus Hostel reflects a designer circus theme featuring bright, cheerful rooms. Friendly common spaces, inexpensive buffet breakfasts, and a patio round out the amenities offered here.
Urban Jungle Hostel, Málaga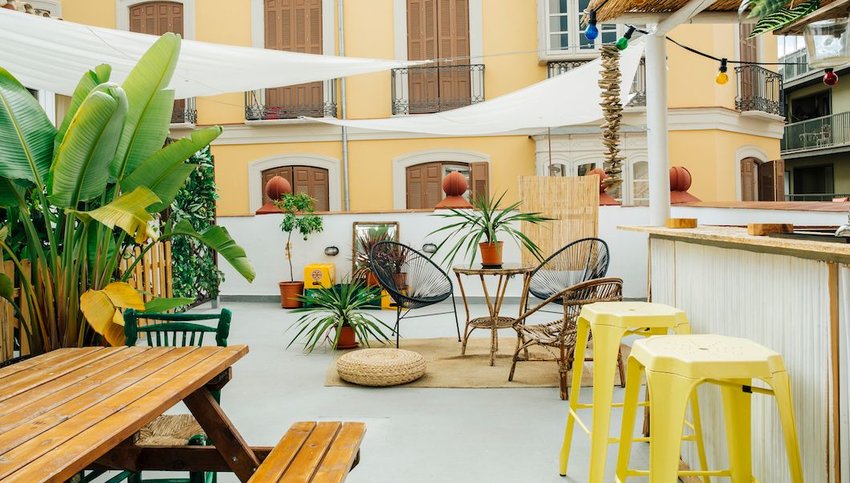 If you're looking for a luxury hostel in Spain, head to the boutique Urban Jungle Hostel in the port city of Málaga. Urban Jungle features plenty of greenery throughout, a fantastic rooftop patio with a connected communal kitchen, and family dinner nights. Private room choices are a bit limited, so it's best to book early. Your room options include double bed with a shared bath, a double bed with a private bath, or a double deluxe bed with a private bath and access to the patio. Enjoy free coffee and tea throughout the day and a welcome drink at the bar. In the evening, you might catch a live concert, an art exhibit, or a movie. The friendly staff can also recommend the best tapas bars and noteworthy sites in the city.
Cocomama, Amsterdam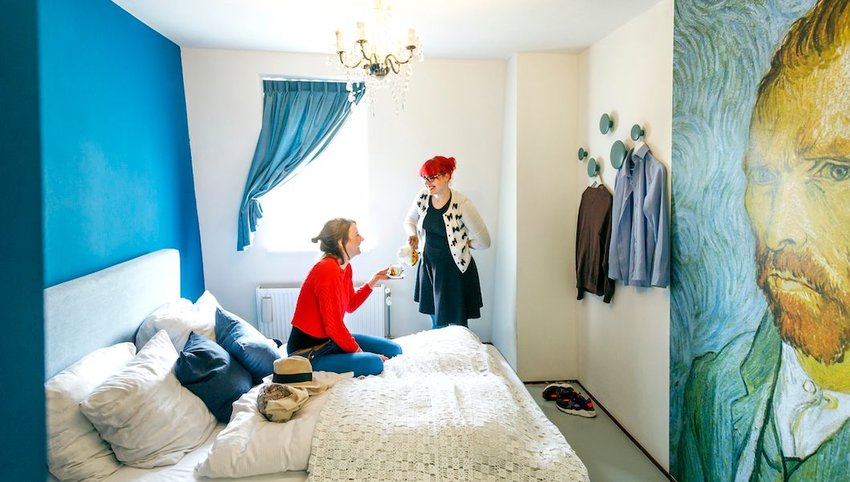 No European hostel traveler should exclude a visit to the Netherland's famous capital city, Amsterdam. Cocomama is the place to stay with its beautiful, Holland-themed interior design and décor. Upgraded rooms include double privates with a queen-sized bed, en suite bath, towels, a hairdryer, and coffee and tea. Another option is the "family room," which accommodates three. Mingle with other travelers in the fully-equipped kitchen where the staff prepares family-style dinners a few nights a week. Relax and chat in the lovely garden or comfortable living room. If Cocomama is full, you can check out its sister hostel, Ecomama.
Backpackers Villa Sonnenhof, Interlaken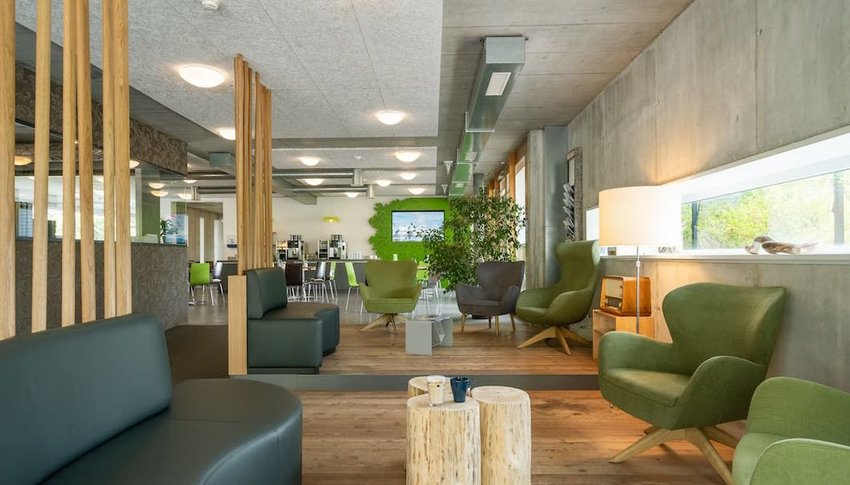 Known as the sports capital of Europe, Interlaken, Switzerland is where thrill seekers go to try all sorts of adrenaline-pumping activities such as hang gliding, paragliding, ice climbing, sky diving, rafting, bungee jumping, canyoning, and more. The Backpackers Villa makes the perfect home base in this stunning, mountainous city. Classic meets modern in this 200-year-old Swiss cottage and connected contemporary building. Backpackers Villa offers an impressive list of amenities including free breakfast, towels, parking, local bus service, entry to public swimming pools, mini-golf, and tennis. Meet fellow adventurers in the 24-hour kitchen or in one of three nearby restaurants that offer discounts to guests. The friendly front desk staff can also help you book your adventures with one of the many tour operators in the city.
Lavender Circus, Budapest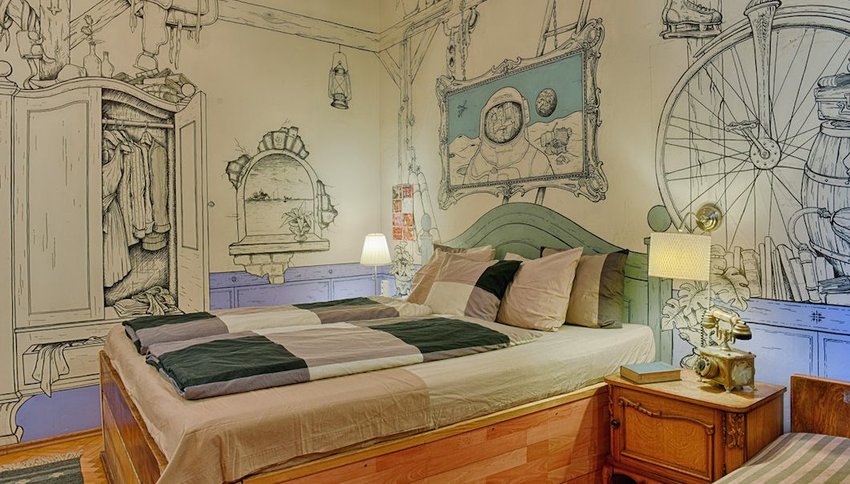 Situated in a historical building in the center of Hungary's capital city, Lavender Circus specializes in privacy. Instead of multi-bed dorms, you'll find private rooms with double beds (some with en-suite baths) and apartments with kitchenettes housed in another building. Each uniquely-decorated room has seen the hands of graphic designers, painters, and sculptors. Just a three-minute walk from the metro station, Lavender Circus also offers a communal kitchen, free coffee, and organized Hungarian dinner parties.
Les Piaules, Paris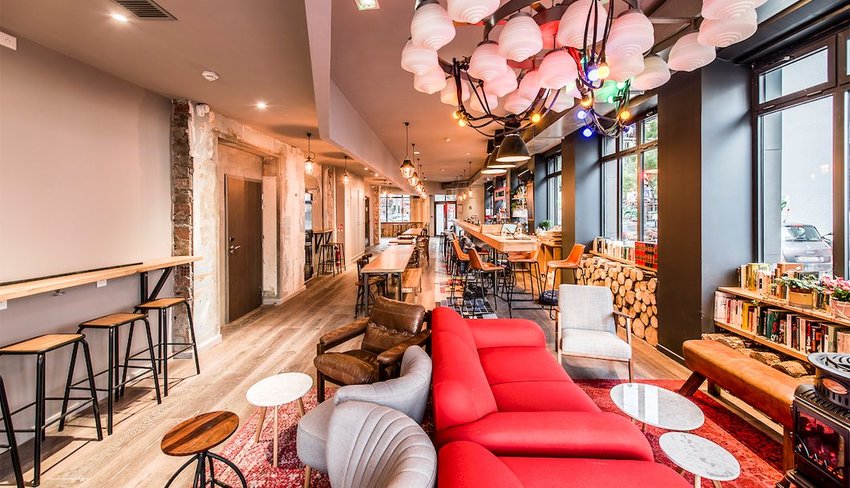 If Paris is on your itinerary, check out Les Piaules, a charming hostel where you can relax with a glass of wine while enjoying views from the rooftop of a fully renovated Art Deco building in the iconic City of Lights. Les Piaules, situated in the artsy district of Belleville, provides easy access to cafés, bars, and shops. All rooms have air conditioning and private rooms offer double beds, private baths, coffee machines, and Bluetooth speakers. Fuel up in the onsite restaurant that serves from 7 a.m. to midnight. The multilingual staff is also available 24 hours and can provide expert advice.