I've done a lot of traveling over the last decade — but lately, if I can keep my travel confined to the road, I do. (Fewer germs, fewer people, and fewer rules about what I can and can't pack.) Of course, driving everywhere comes with its own set of challenges, too, but luckily, I've learned to come prepared.
During my time as a road-trip enthusiast and an e-commerce writer, I've managed to collect a few brilliant travel essentials that keep me comfortable, well-packed, and ready for anything. Here are the nine things I never, ever road-trip without:
1. These Packing Cubes That Streamline My Suitcase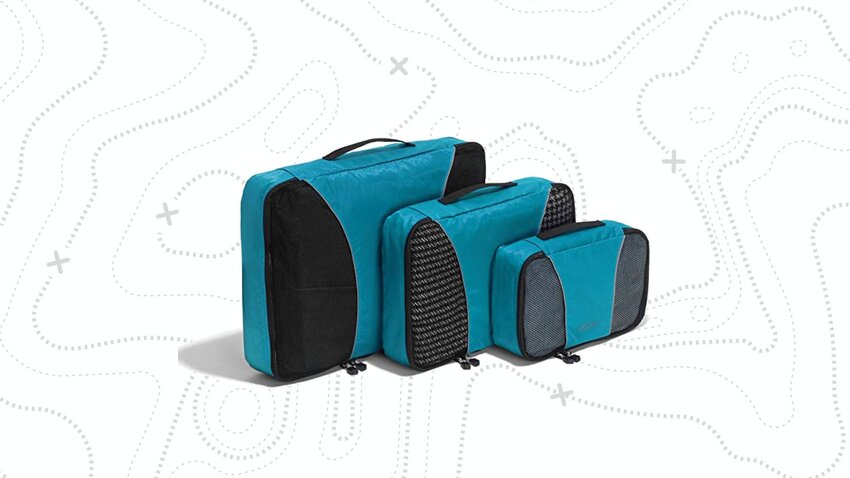 I'm known for overpacking. Because of this habit, I'd leave with all of my clothes in neat, orderly stacks, and two days in, they'd be in a heap on top of my suitcase (which would no longer close, by the way). That disorganization stopped after I got myself a set of packing cubes. Basically, they do two things: They compress your clothing so you can fit more in less space, and they organize it into separate containers, so you can take out a pair of underwear without upsetting anything else. This set comes with three different-sized cubes and is available in several colors. They're my go-to brand because they're durable, breathable, and well-sized for the average suitcase.
Buy it here: eBags Packing Cubes | $30
2. This Bottle That Filters Water as I Drink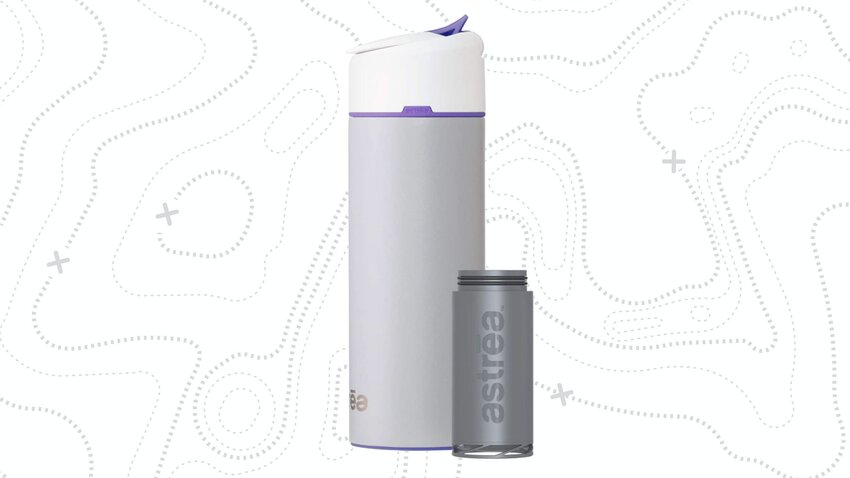 I never realize how often I refill my bottle throughout the day — until I leave the house. Then I'm suddenly hyper-aware of how expensive bottled water is, how few places offer free filtered water, and how thirsty I am when I don't hydrate enough. It goes without saying that the Astrea ONE filtering water bottle is one of the most important items in my travel arsenal.
Since this stainless steel bottle filters up to 20 common tap-water contaminants as you sip, I'm able to fill it up at rest stops. I'm able to drink the tap water in hotels and at friend's houses. I use significantly less plastic while on the road. And, since the materials are all BPA-free, it has a built-in straw, and the lid flips up for easy refills, it's a joy to drink from. (Keep in mind that while it's great for light traveling, it doesn't remove parasites or waterborne bacteria, so if you're backpacking in a foreign country or traveling somewhere with non-potable water, this one's probably better.)
Buy it here: Astrea ONE Filtering Water Bottle | $40
3. A Washcloth That Removes My Makeup Using Only Water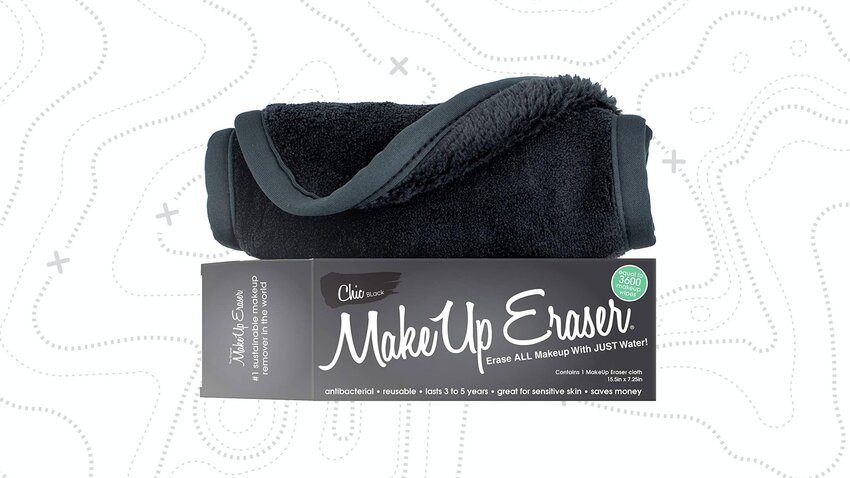 I've started using this washcloth on a daily basis, traveling or not — but when I'm on the road, it's especially a life-saver. The Makeup Eraser removes all of my makeup (yes, even mascara and waterproof lipstick) using nothing but warm water. You read that right: no need to pack wipes, cleansers, or makeup removers. The secret is the special hypoallergenic fibers, which exfoliate and cling onto residue while remaining gentle on your skin, especially when compared to moisture-stripping cleansers. It's also washable and reusable, so it's an eco-friendly alternative to single-use products. You can get it in most colors, but I prefer the black because even when it's covered in eyeliner stains, it still looks clean.
Buy it here: Makeup Eraser | $20
4. This Portable Monitor So I Can Be Productive Anywhere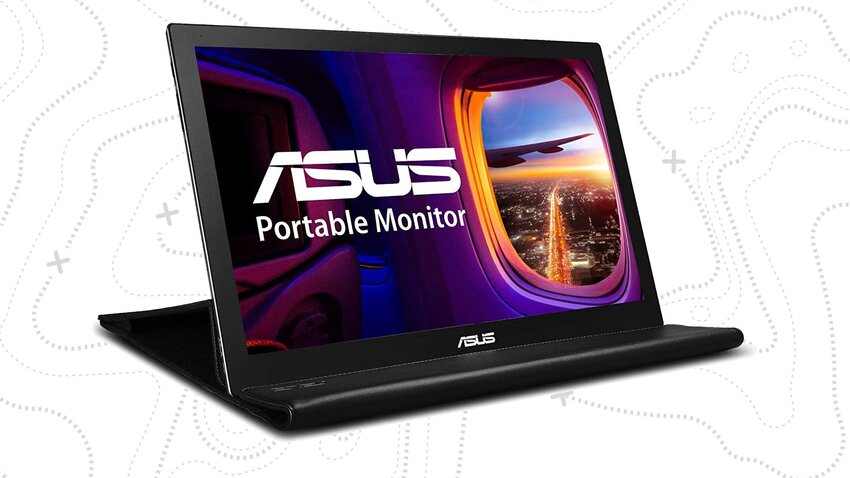 I'm extremely lucky in that, as a fully remote writer and editor, I can work from anywhere. That said, I didn't always take advantage of that freedom. For the first few years of my career, I'd skip out on trips solely because I knew I'd be more productive at home, at my desk, with my double-monitor set-up. That changed when I invested in a portable option — specifically this USB monitor from ASUS.
Because it plugs straight into any USB-A port, it's easy to hook up to your laptop, phone, or even a video game console. It has a 15.6-inch screen with full HD picture — and it automatically rotates so you can use it vertically or horizontally. Finally, since its slim, lightweight, and comes with its own carrying sleeve (which doubles as a convenient stand), I can slip it into my laptop bag, no problem. I've even used it in coffee houses and rest stops. Now when I'm away, I barely even miss my desk.
Buy it here: ASUS Portable Monitor | $169
5. This Hanging Toiletry Bag for Limited Counter Space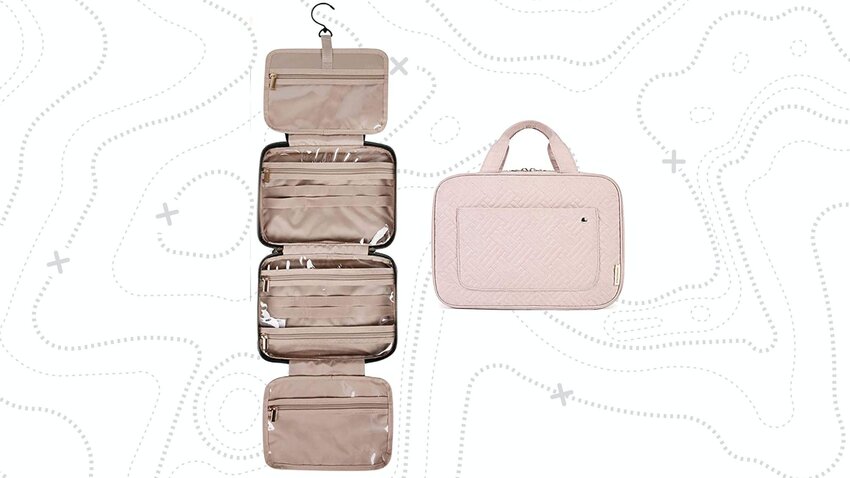 There are countless reasons why I love my BAGSMART toiletry bag; in fact, I've stopped unpacking it altogether and now I use it in my bathroom at home, too. For one, because it's water-resistant and durable, I know it can stand up to all of my adventures. For another, because it has four separate compartments with various zippers, I can see everything and grab something without causing a makeup avalanche. Finally, because it has a hook and a brilliant expanding design, it hangs from door knobs and towel racks in bathrooms with limited counter space. Get it in both solid colors and fun patterns.
Buy it here: BAGSMART Hanging Toiletry Bag |$23 - $30
6. These Earplugs That Are Always Within Reach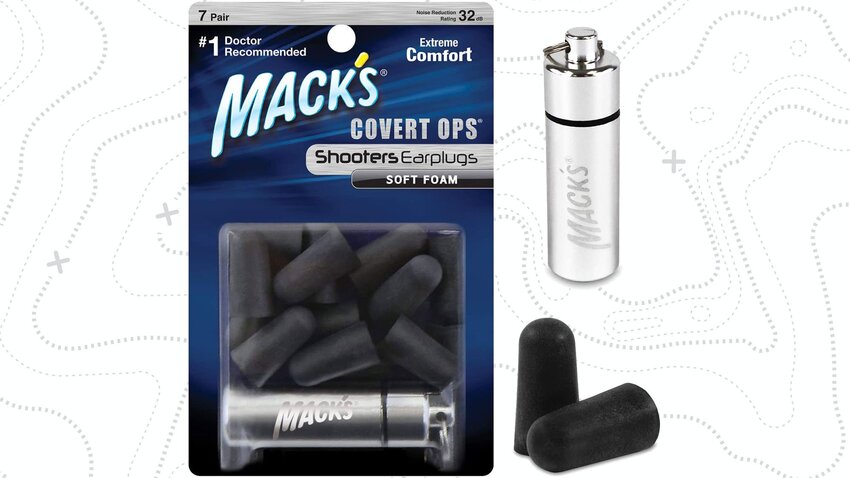 When you're traveling, you never know what kind of unpleasant noises you might encounter. Whether it's a snoring dormmate in your hostel, a Chatty Kathy on the plane, or less-than-PG sounds coming from the hotel room next door, a great pair of earplugs can do wonders. Personally, I never go anywhere without mine.
Yes, they're technically made for shooting and hunting, but that's what makes these Mack's Covert earplugs great for travel, too. They have a noise-reduction rating of 32 decibels, and they're made from low-pressure foam so they're comfortable and adaptive for different-sized ear canals. Last but not least, each pack of seven pairs comes with an awesome travel case, which is made out of durable aluminum and clips right onto your keychain. That way, even if you forget to pack a designated travel pair, soothing silence is always within reach.
Buy it here: Mack's Covert Ops Ear Plugs | $7
7. These Travel Bottles for All My Toiletries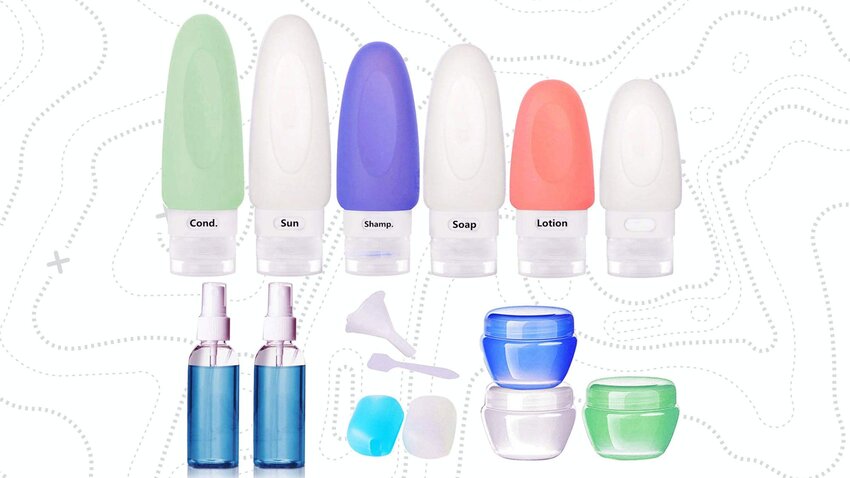 Just because I'm traveling doesn't mean I'm roughing it. I need my favorite sulfate-free shampoo, my preferred facial moisturizer, and a backup supply of my contacts solution. This travel bottle set ensures that I'm able to transport all my liquids in space-savvy, leak-proof containers. The larger bottles are made from easy-to-squeeze silicone — and the wide-mouth design showcases a contents label that changes when you twist it. (That way, you never end up accidentally washing your face with conditioner.) The set also includes two spray bottles, two toothbrush covers, and three leak-proof jars, all of which are TSA-approved.
Buy it here: KIKOMO Silicone Travel Bottle Set | $13
8. A Portable Battery That Charges — Fast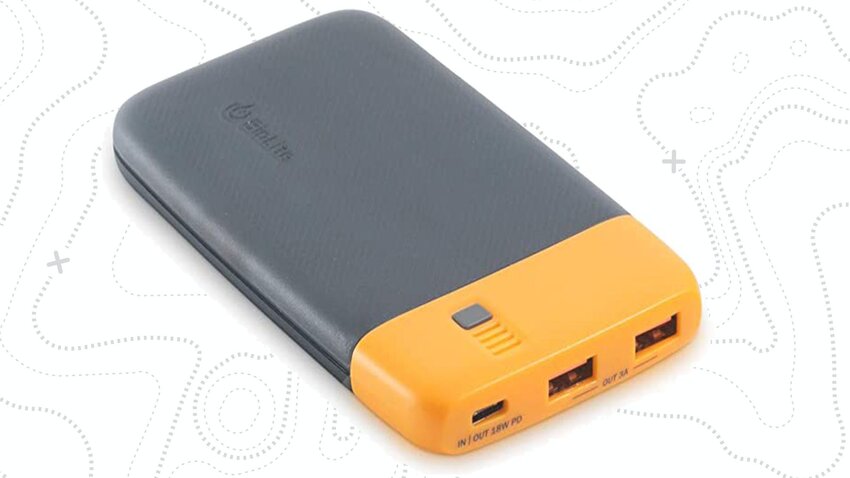 You never know when you might be without a power source for your phone. I keep my BioLite 20 PD charged up and in my bag for travel-related emergencies. (I feel infinitely safer knowing that even if my car charger breaks down or I can't get to an outlet, I can still make a call or use my navigation.) It's made with a 6,000-mAh capacity that can give you a full charge and a half on most smartphones, but the real selling point? It utilizes a USB-C power delivery that's way faster than your average USB-A connector. As a result, when you need to make a call yesterday or you only have limited time at the rest stop's outlet, you can get charged up and be on your way ASAP.
Buy it here: BioLite Charge Series Portable Battery | $40
9.This Travel-Friendly Feeding Station for My Dog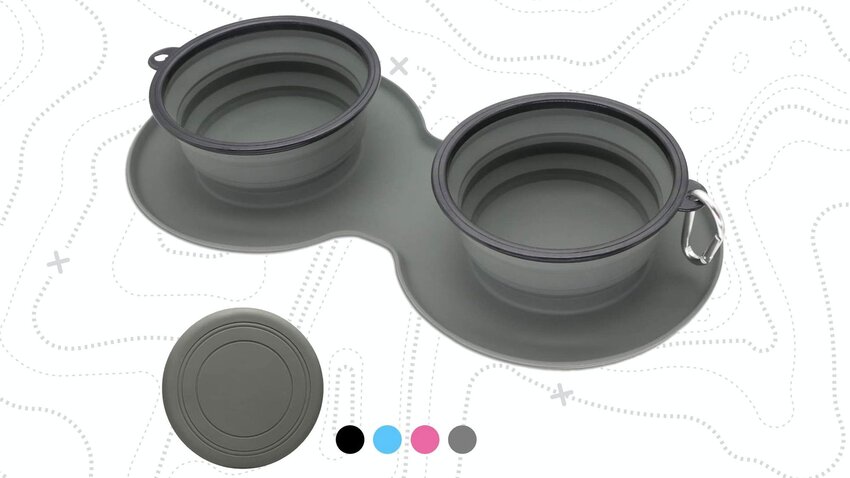 I recently adopted a dog. His name is Oscar, and luckily, he likes the car as much as I do. He's quickly become my best road-trip buddy, but now I need to stay prepared on his behalf, too. For the first few trips, I packed his ceramic dog bowls — and then I found a better alternative. This collapsible feeding station from WINSEE suits both my and Oscar's needs beautifully.
I got it in the smaller size and the blue color, but you can opt for a wide range of alternatives. In my opinion, it's way better than the average collapsible dog bowl because it comes with two sections (one for water and one for food) and they're both built into the suction-cupping tray that seriously minimizes messes. When feeding time's over, the bowls lay flat and the whole thing collapses into a disc-like shape; it then fits effortlessly in Oscar's tote or clips onto my bag using the included carabiner. Since it's made out of silicone, it's shatter-proof and easy to sanitize.

Buy it here: WINSEE Collapsible Dog Bowls Set | $15
Main image by DisobeyArt/Shutterstock.