Over the past few weeks, most aspects of our lives— gym visits, work sessions, and even happy hours--have gone virtual. To recapture some of the joy of travel at your next after-hours Zoom meetup, shake up a few of these iconic cocktails from around the world.
Paloma
Mexico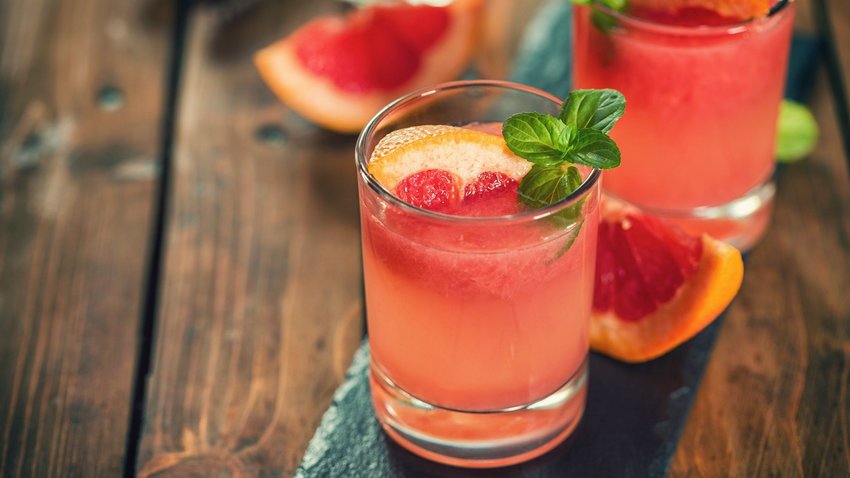 Though there's widespread love for margaritas across Mexico, most locals will agree that the country's true favorite is the paloma, a simple and refreshing tequila based cocktail. This concoction blends the nation's distilled liquor with either Squirt, Fresca, or Jarritos grapefruit soda for some fizz and a hint of bitterness, and is poured on the rocks with a squeeze of lime for a touch of tartness. To add another dimension to its flavor profile, rim the glass with salt. Though it's much like the margarita, the paloma is fruiter in taste.
Singapore Sling
Singapore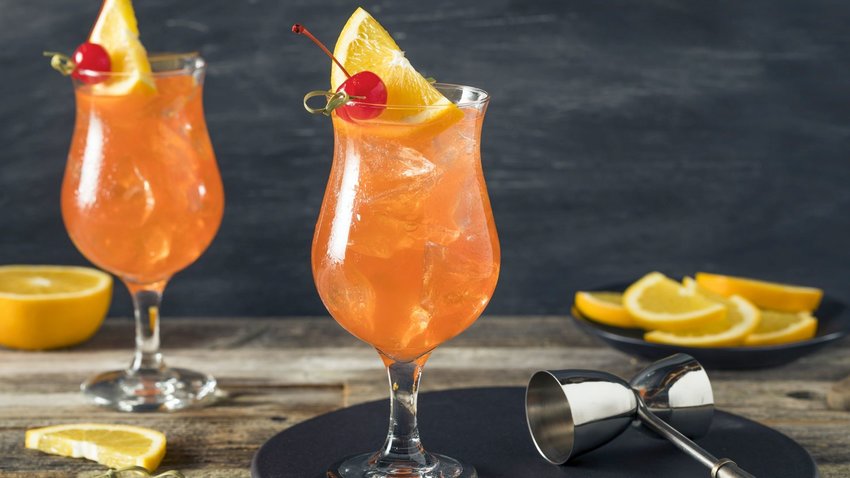 Widely regarded as Singapore's national drink, the Singapore Sling was first created at the Long Bar, at the ritzy Raffles Hotel. This fruity gin based drink was introduced to the world in 1915, during a time when it was socially unacceptable for women to consume alcohol in public. Bartender Ngiam Tong Boon noticed women stuck to orders of tea and juice, so cleverly disguised gin with a concoction that included pineapple juice, cherry heering, lime juice, grenadine, Cointreau, and Benedictine.
Dark 'n Stormy
Bermuda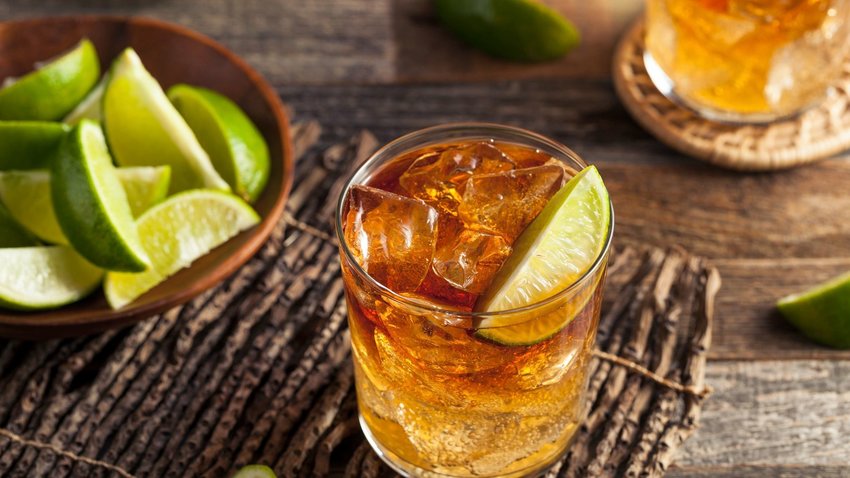 A spicy highball best associated with the sailing community, the Dark 'n Stormy hails from the tropical islands of Bermuda, a British overseas territory in the North Atlantic. The name of this cocktail is believed to have been dubbed by a sailor who drew parallels between the drink's colors and ominous storm clouds, alluding to the sometimes turbulent conditions of navigating the sea. Invented in the 1860s, the Dark 'n Stormy is a simple concoction that consists of dark rum created by the Gosling family, and a signature ginger beer brewed by British naval officers on another part of the same island to combat seasickness. A trademarked drink, this cocktail must be made with Gosling's Black Seal rum for it to be legally considered a Dark 'n Stormy. Its original recipe doesn't include a squeeze of lime juice like some of the modern variations do, but a wheel of lime as garnish is permitted. Recreate this cocktail with Fever-Tree's ginger beer, which is brewed using three types of ginger to develop a lasting flavor that isn't overpowering. If you like a bit of heat, then kick it up a notch with the spicy ginger beer by The Great Jamaican.
Aperol Spritz
Italy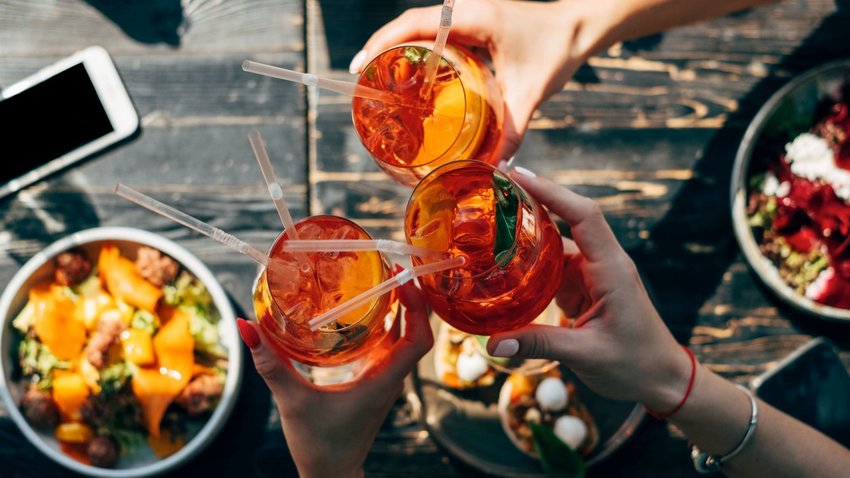 An easy-to-remember 3-2-1 cocktail recipe, the Aperol spritz that garnered national fame throughout Italy in the 1950s consists of three parts prosecco, two parts Aperol, and one part soda water poured over the rocks in a wine glass, and garnished with an orange slice. Aperol, the delightfully bitter and pleasantly citrusy aperitif wasn't invented until 1919, but the concept of a spritz can be traced back to the 1800s, when parts of northern Italy were under control by the Austro-Hungarian empire. The strong Italian wines were diluted with a splash of water, "spritz" in German, to make the alcohol more palatable, and the practice morphed over time to incorporate sparkling water instead. Now one of Italy's favorite cocktails, the Aperol spritz is sipped as a pre-dinner drink meant to refresh, and stimulate your appetite. For something unbreakable, try your Aperol Spritz in this shatterproof wine glass, designed with Tritan copolyester and a sturdy base to keep it from tipping, which makes it safe for poolside hangouts and picnics in the park. Or try Hydro Flask's vacuum insulated wine tumbler which will keep your cocktail cool for hours, even on a hot day.
Piña Colada
Puerto Rico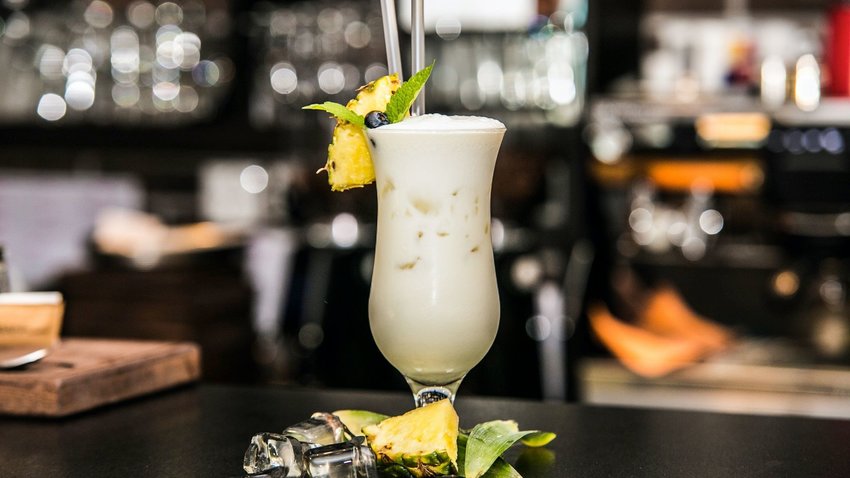 This decadently creamy Puerto Rican rum based slushie is all things sunny and tropical, its sweet coconut and pineapple flavors transporting you to somewhere exotic. More than one person lay claim to having invented this drink, but many believe it was concocted in 1954 by Ramón "Monchito" Marrero, a bartender at San Juan's secluded Caribe Hilton. The frothy tipple is a result of hundreds of different combinations over the course of three months as he attempted to capture the vibrant flavors of this sunkissed Caribbean island. In 1978, the piña colada was declared the official national drink of Puerto Rico. Recreate an authentic experience by sipping your cocktail from one of these sturdy Poco Grande glasses. Its wide rim begs to be garnished with pineapple slices and Maraschino cherries.
Black Russian
Belgium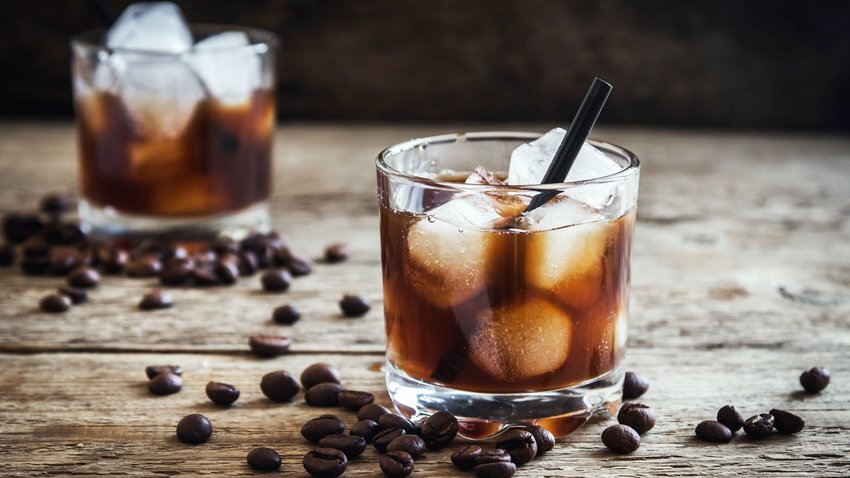 A less decadent version of the heavy cream topped White Russian, the Black Russian combines vodka and coffee liqueur. Despite the cocktail's Belgian origins, its name is derived from its dark color and vodka's strong association with Russia. The invention of this drink is credited to bartender Gustave Tops, who first served it to American Ambassador to Luxembourg, Perle Mesta, at the Metropole Hotel in Brussels in 1949. It was believed that this mysteriously dark drink seemed appropriate at the time given the state of the Cold War.
Photo: Jacob Lund